BattleSnake Tournament Stream #DutchViper starts in 1 hour!
Watch The Dutch Viper in Group B!
Watch it live in 60 minutes at https://www.twitch.tv/battlesnakeofficial/
Competition in Gold was super tough… 30 snakes, in 3 points!!!
#28 – 602 points – BIG SHOUT OUT TO BABY BASILISK!!! 😀 WHAT A SNAKE!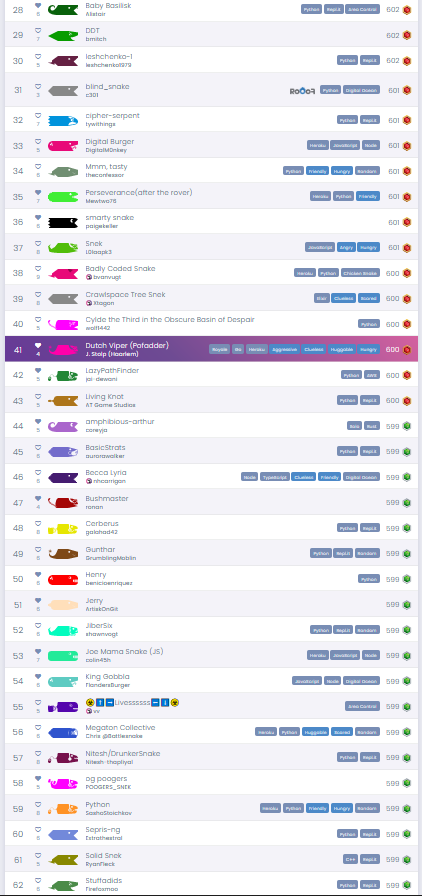 #62 – 599 points stuffaddis
Group B lineup:
https://play.battlesnake.com/competitions/spring-league-2021/spring-league-2021-royale-gold/brackets/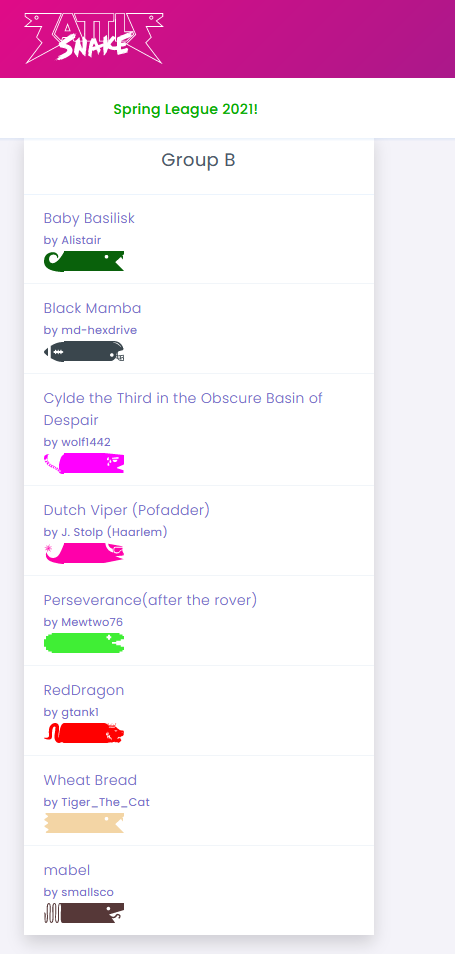 Wish me luck the competition is tough!