Always shitty the last day, especially if you are flying and the weather is not cooperating (although better than at home)
So what do you do?!?
Drink and eat! Jamon de iberico!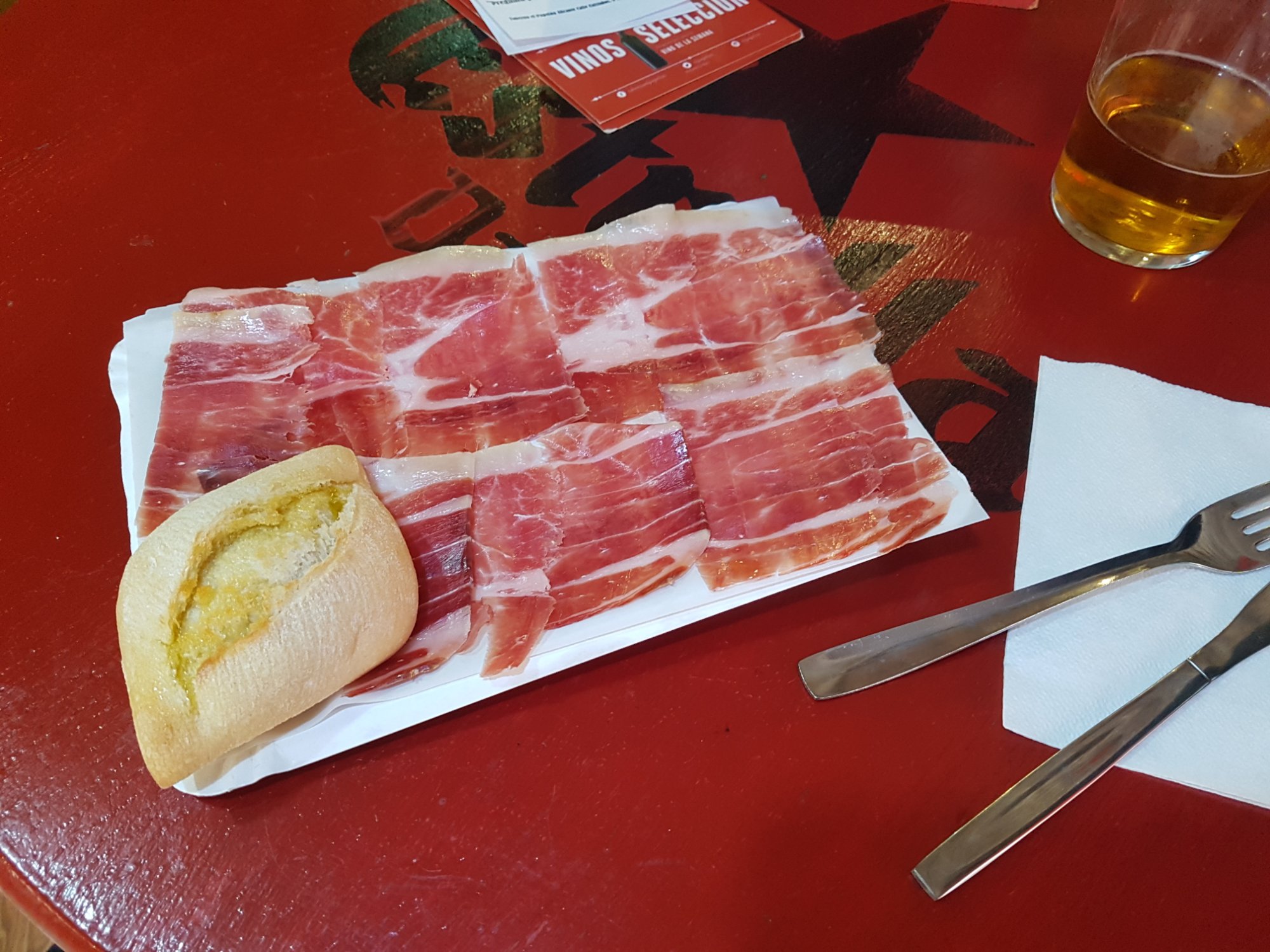 Tapas and cocktails! Because the museum I wanted to visit was closed… Too bad. Just enjoy the Costa Blanca to the fullest.
And I did. I found the best spot in Alicante;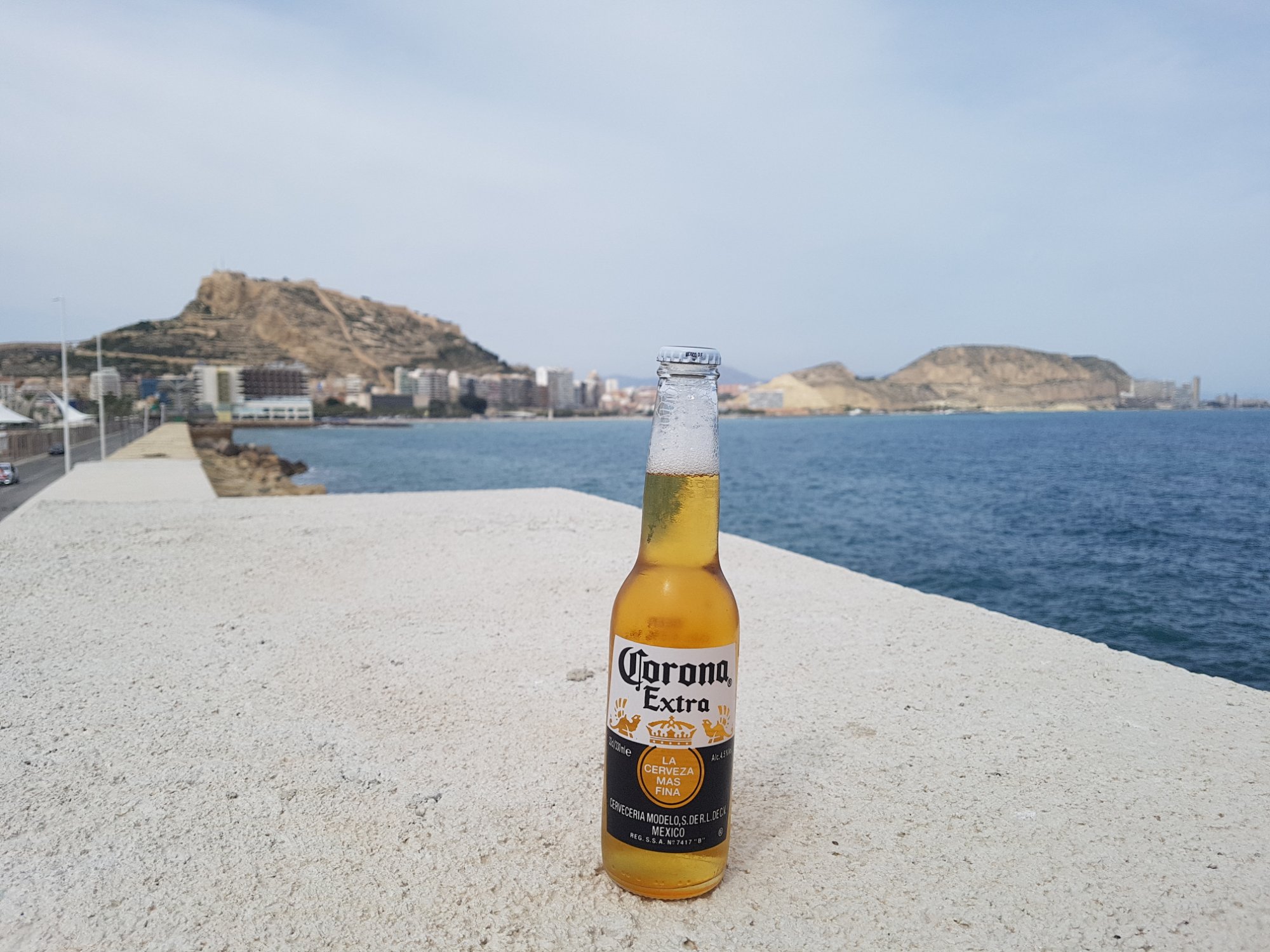 but the Garda civil kicked me off

But I did get a really nice shot which is rather unique (since it's out of bounds)
Now to grab my stuff I left at the hotel and onto the airport! Back to Holland…

All good things come to an end. And this is the end of my awesome trip to Alicante.
And it all ended with a triple chocolate cake… 🍰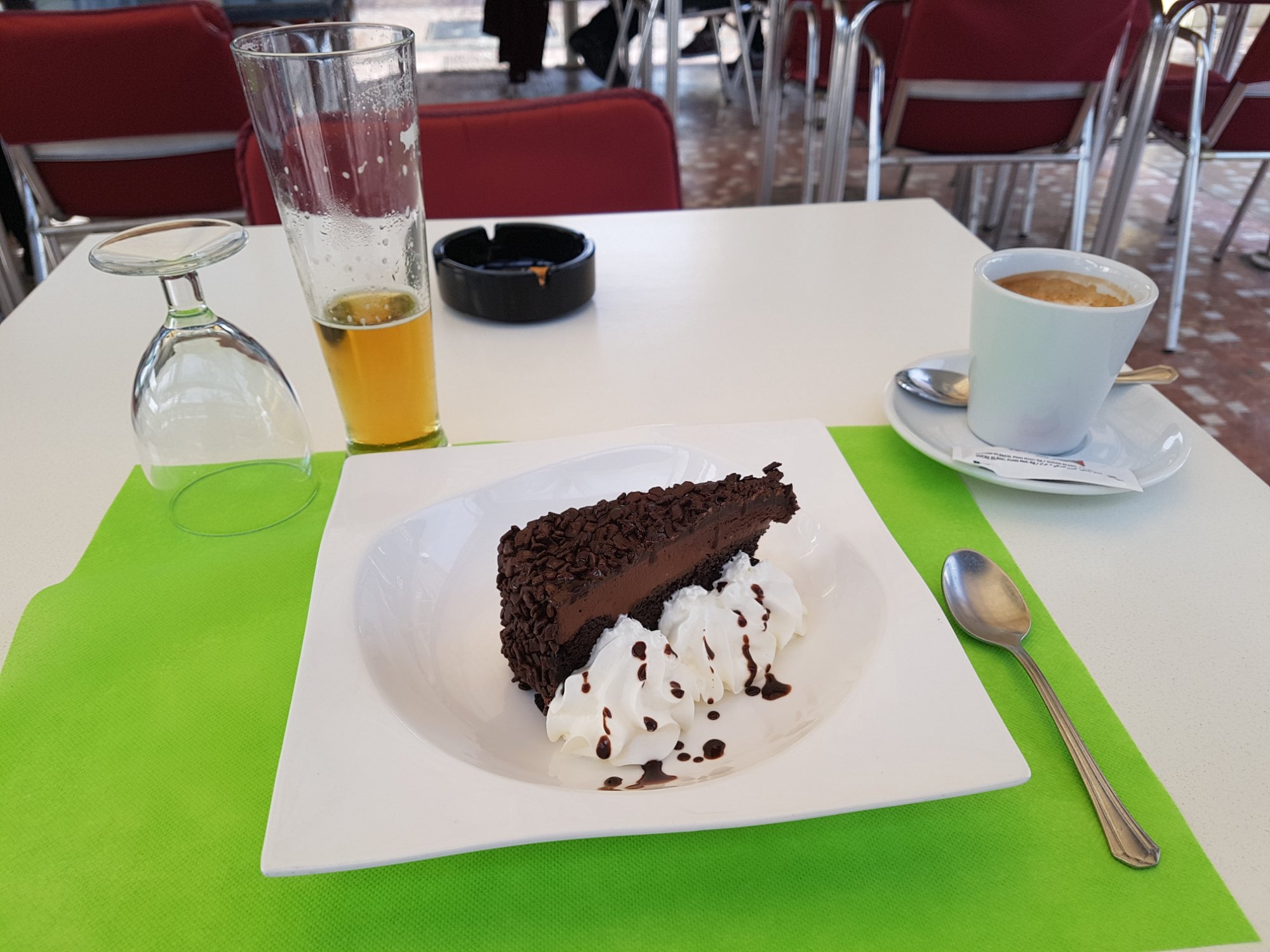 And now it's like 19:30 and I'm Waaaaaaaaaay tooo early at the Aeropuerto… F*ck me a 2-hour wait. Lucklily i brought my laptop and there is ample WiFi avaiable… So Netflix is possible 😀
Aah…. It was all worth it!
Till the next adventure. Jay over and out.