Hiking up and down the Fansipan can be challenging,
Though it's an awesome experience which i can recommend to anyone visiting Sa Pa in Vietnam. A must-do!
I've been to Sa Pa before (You can read about that experience here)
But i didn't go up the Phan Xi Păng (Fansipan) because it was very cold in January.
We arrived in Sapa on a sleeper bus and decided that doing the hike on the day of arrival itself would be a fairly challenging undertaking.
We figured that the best day to climb the mountain was after a good night rest. Actually we didn't do any research, which i can highly recommend because then you'll know what you are in for.
A simple check on the Wikipedia page would've set our expectations
Wikipedia lists: "It can be climbed in a steep and fairly strenuous hike."
And boy it was!
Finding a travel company
The Hmong people who are always ready to take you to their local villages and hike with you don't offer any hike up the mountain.
You'll need to find a specialized company to take you on this adventure.
Although it can be booked via your hostel I recommend to go with Vietchallenge, as they are the (only?) company offering this trip.
Because if you cut out the middle man, you'll get the best price.
We paid 50$ (VND 1.150.000) per person for a 2d/1n trek.
Day 1: Going up to base-camp
The first challenge was to decide how much water to take, you'll get 2 liters of water. (you'll have to carry it up yourself)
NOTE: This is the all the water you'll get for the full two days!
You can buy more water at the basecamp or at the peak, expect some higher prices than anywhere else in Vietnam.
And so the adventure begins! We set off at 10 AM with a group of 10 hikers, two porters and one guide.
The adventure starts at the entrance of the park near love waterfall in Sapa
Hoang Lien Son natural reservation center (Ton station @ 1800m elevation)
After two hours of trekking via various streams and small rivers, going up steep paths it was time (12am) for lunch.
Lunch consisted of a Banh Mi with laughing cow cheese, cucumber, tomato and ham.
After resting for an hour or so we set off again (13:30), and the slope only got steeper…
Instead of hiking it became more like rock-climbing… I didn't expect this at all, but it was fun.
We were lucky with the weather, it wasn't too sunny (although it was very hot) and didn't really rain.
We encountered some scenic views along the way: most of the time not blocked by clouds and/or fog.
After another steep section on the hike around 16:00, we finally made it to "base" camp @ 2,800m elevation.
Don't expect a hot shower and if you want a beer… bring it yourself as one single can of 333 beer will set you back 50.000 VND. Dinner was great, and after dinner when it became dark there wasn't much to do anymore.
I first thought our guide was joking when he said "Breakfast @ 3:30″… hahaha… Joker!
But then it turned out that we were ment to leave at 4:00 and that it wasn't a joke.
We went to bed at 20:00 (on a wooden platform with some insulation material)
Looking like a sun-shield you put on you car's windscreen and a simple sleeping bag.
Day 2: The last bit up, and then all the way down
Woke up, got some noodles (with fried egg and cabbage) shoved down my troat…
For anyone who knows me, they know i don't particularly like breakfast especially not at 3:30 AM…
But anyway we set off, after the BEST COFFEE EVER, a bit late (4:15), but who cares.
And it was still dark because the sun hadn't come up yet. and was extra dark because only half of the crew had a torch (flashlight)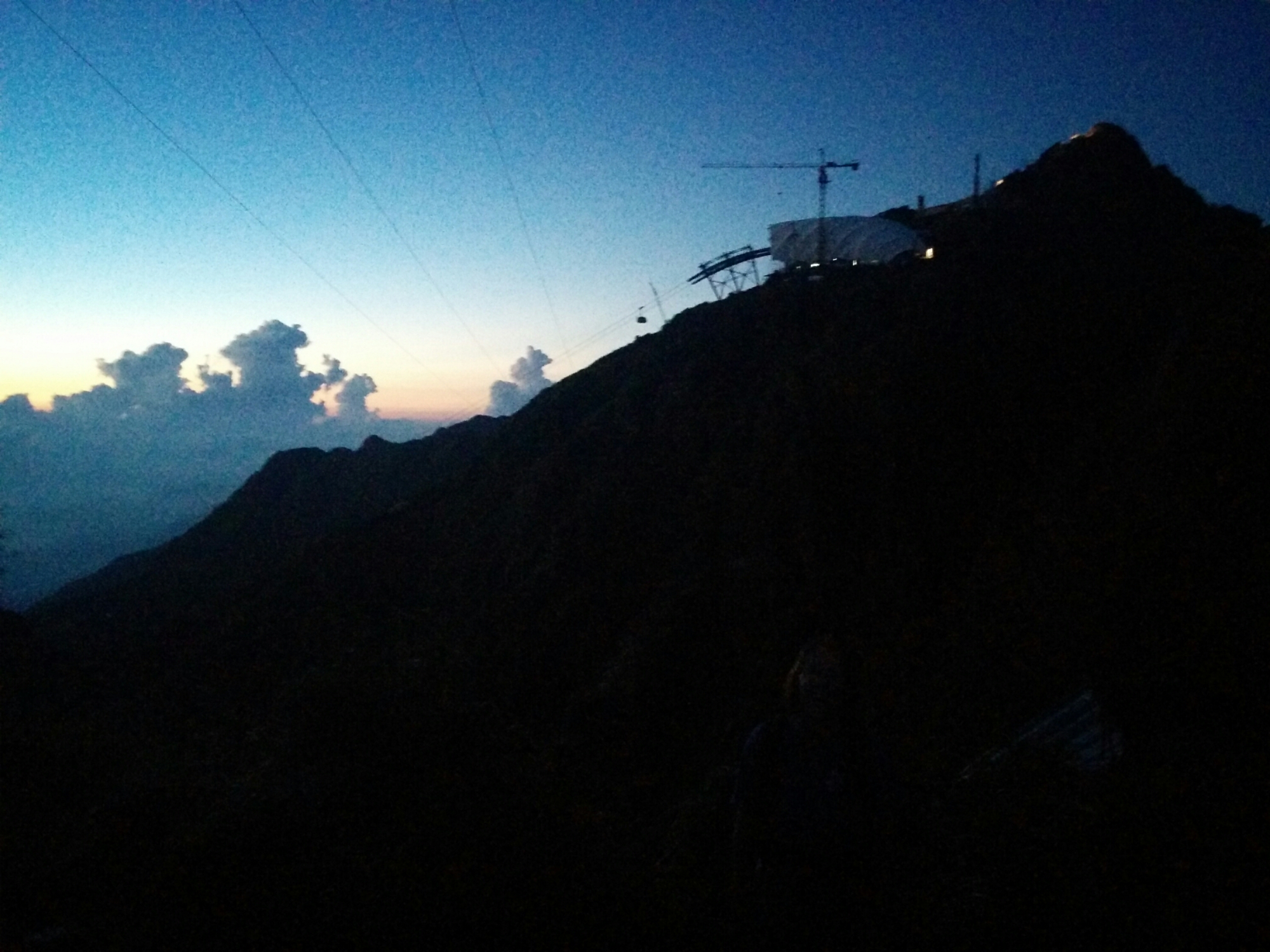 And since using you phone or a non head-mounted light wasn't a very good idea; turned out; only 20% was left with a light.
Luckily after about an hour and a half hiking up, the sun appeared above the horizon.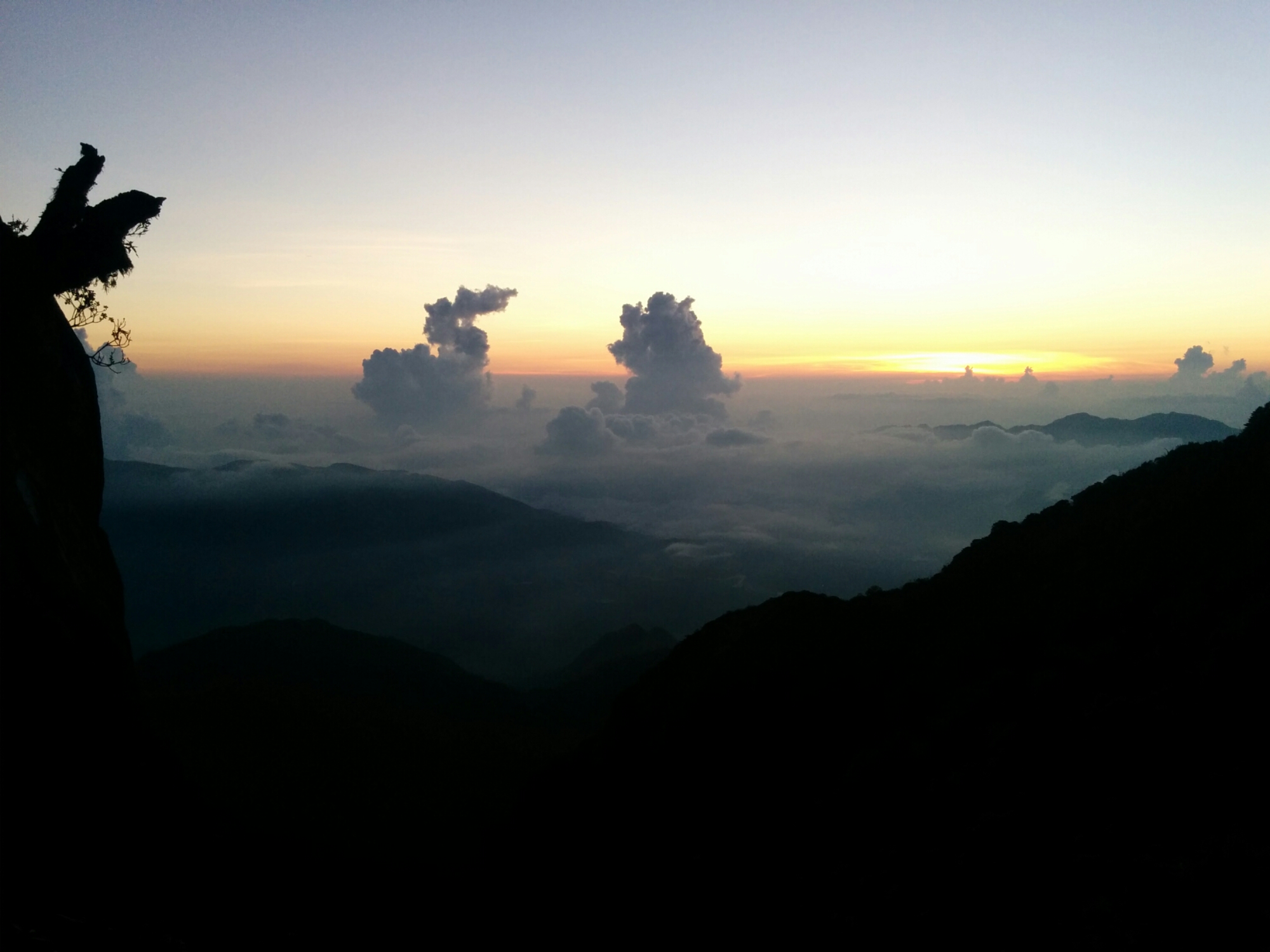 Then we went further along, and i could already see the cable-car station (basically a ski-lift)
at 5:30 the skilift started and since i was super afraid for a boat-load of tourists up MY mountain.
We scurried to the top, though the sewage of all people combined on the top of the mountain (i swear they are building a city there!) and at 6:06 we made it to the top, where our Malaysian friends were already waiting and taking videos for their Independence day.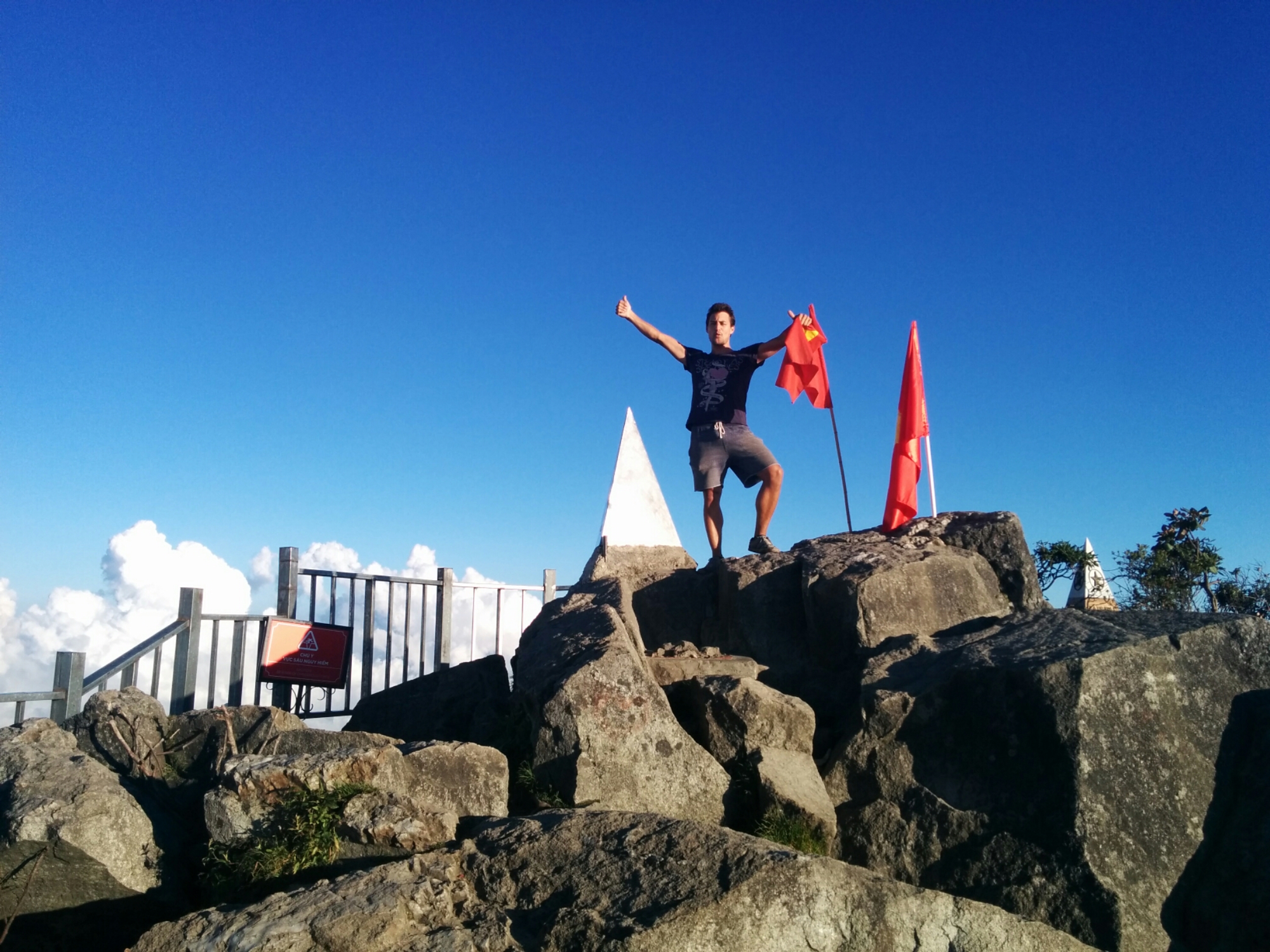 Then it was time to go down. We lost 4 people to the ski-lift going down (they decided not to hike down)
Ah well… it was only 6 hours down… :S
After 6 hours of hiking down, my feet were pudding and ankles aching, glad to be back in SaPa and being able to grab a beer.
I climbed the Fansipan and all i got was this lousy medal and a certificate 😉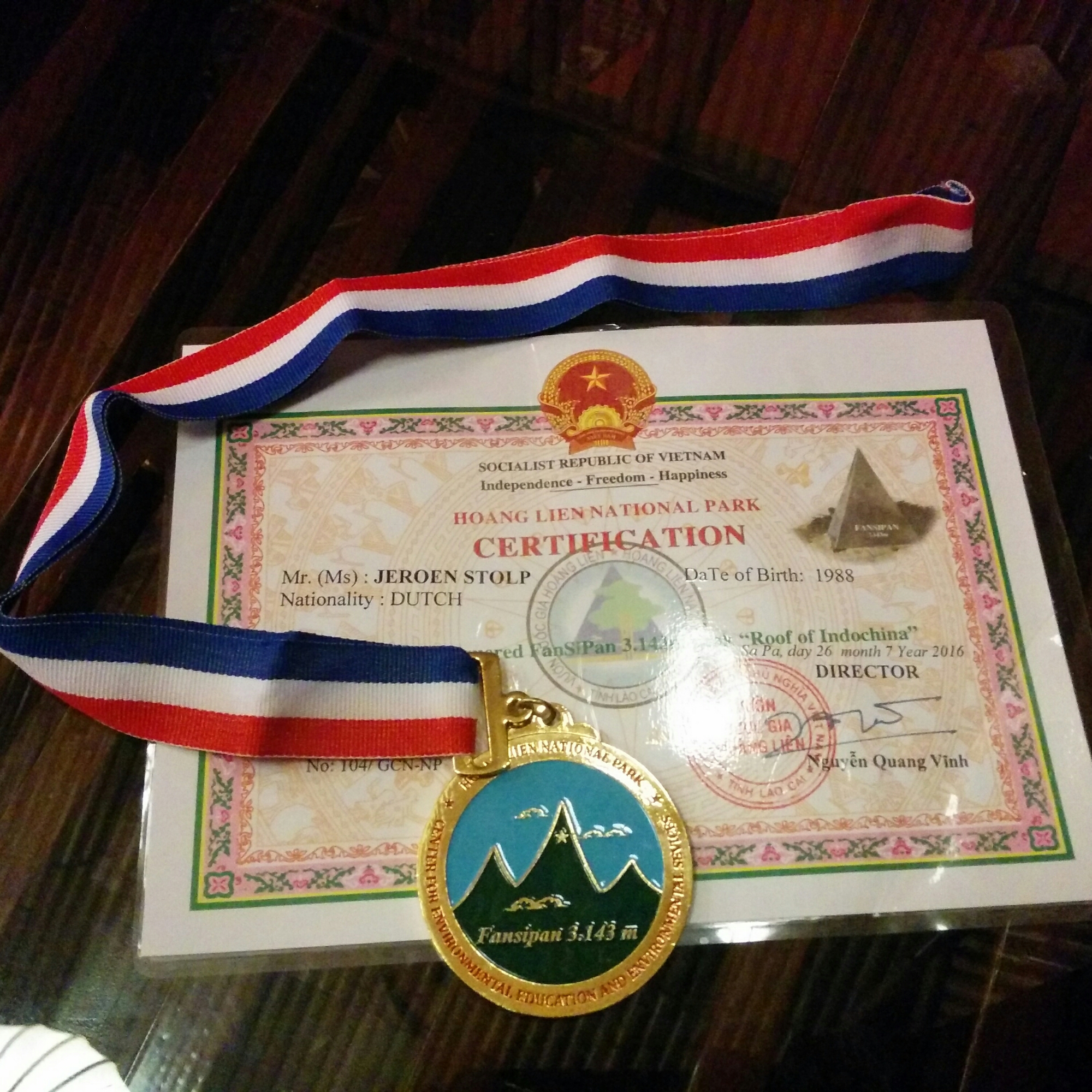 Naah… just kidding, it was a great experience!