Hello fellow travelers and faithfull readers,
I'm back in Mui Ne! Read my previous post here
At the start of the day or the previous night over a few beers i usually plan one day ahead.
The 5th of June looked like this:
Visit the Red dunes
Visit the white dunes
Chill out at Malibu beach
Checkout "The Fairy stream"
Unfortunatly things will never go as planned…
General tips for travelers in Vietnam (Every tip leads to a great story)
First off: haggle haggle haggle
This isn't the "west" (insert Australia, USA or any country in Europe here)
Prices aren't fixed and deals are there to be made. The magic word is No thank you.
As in:

No thanks, I got a better price elsewhere (They will probably lower the price)
No thanks, I still have to think about it.

Always carry a 2nd wallet in case the police stops you (read on to find out why)
Parking a scooter should mostly be free of charge, unless it's a private property
Swimming in the sea is always free (The ocean cannot be privatised!)


If somebody is trying to sell you tickets… you got a great story to tell (or write about in your blog)
---
Tip 1: Haggle and know your prices
So at the start of the day, me and Anna decided to rent a scooter and go to see the great things Mui ne has to offer.
First up: Malibu beach! (insert old picture of Malibu from February)
Remember, all rivers and beaches in Vietnam are always free! If somebody is trying to sell you tickets, there must be something wrong (It's a trap / scam!).
Only… there was something new about the road leading to the beach. A fence! But i just scooted onwards and didn't pay much attention until some guy started yelling and drove after us.
Turned out that he was selling… I kid you not… "Swimming in the sea tickets" for VND 20.000 per person!
Well after that we laughed, said "No thanks!" turned around and continued our way (500 meter away was a FREE beach access)
Then the next point of interest: The red dunes in Mui ne.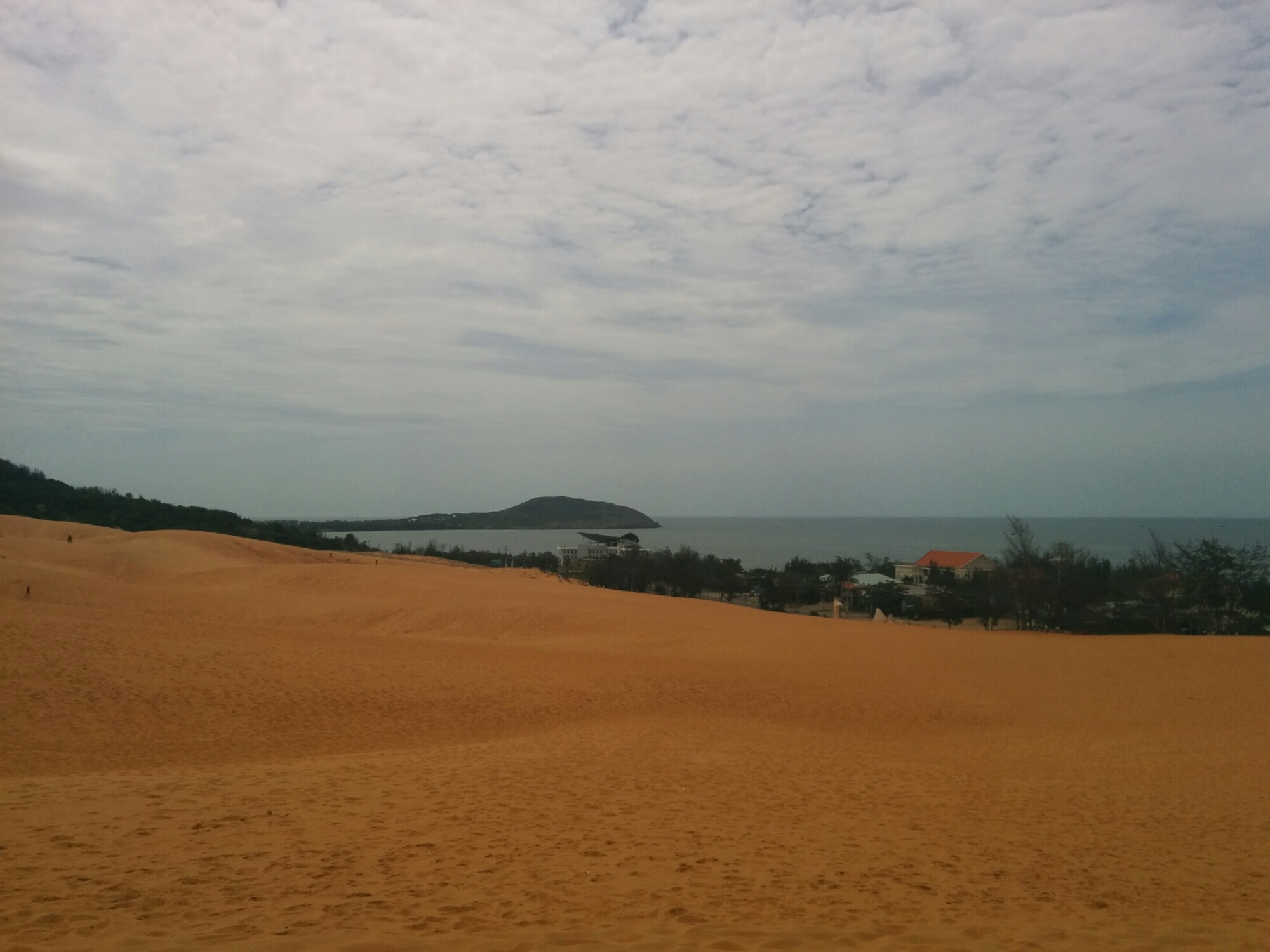 Parking! Parking! Parking! all the guys shouted, park here, park here.
Usually that means paying, most of the times you don't even know what the price is (you'll find out afterwards)
What's wrong with that spot i asked (and pointed to a parking spot at the other side of the road where all the hawkers, vendors and locals parked their scooters)
Oh no, glass and maybe you'll get stuck in the sand. "I'll take the risk" i replied.
Without any harm to the scooter we had a nice stroll on the Red dunes.
PRO TIP: Don't rent a sand-sled from the kids, they really don't really. Better spend that money on the good stuff!
We continued our way on to the white dunes (about 20km North from Mui Ne map link)
Tip 2: Carry a 2nd wallet in case the police stops you.
So we were cruising along on our little scooter, when all of a sudden there are 3 guys sitting under a tree.
(Uh oh, Police) But just be polite, act nice and nothing will happen. we didn't do anything wrong anyway and i have my international drivers license.
Which is or isn't valid in Vietnam, i was about to find out.
The rather unfriendly police-officer stopped me and asked "Where you from?" so i said in my best Vietnamese I'm from Holland…
"Drivers license!" he replied! So i gave my International drivers license.
After checking my license he switched tactic, you were speeding!
But.. Mr. Police officer, if you ever read this:
1. you had no laser-gun, only a batton to hit me with.
2. no police car followed me to check my speed.
3. The speed limit out of city limits is 60km/h (Both you and I know this)
Still he insisted i clocked 46km/h (which might be true i drove around 45/50 km/h)
And he pointed me to a book which had a fine from 1.000.000VND – 2.500.000VND *Vietnamese law!*
Well… probably the law also states that that's within city borders and that i should get a receipt and my speed should be correctly measured but ok.
I didn't have a million dong on me. He was oh so generous and made it into 500.000VND I didn't have that on me neither…
He settled for 300.000VND (15$ or 12 Euro) and thanked me afterwards, ensured it was in my best interest (road safety my *ss!)
Well.. then it was on for the White dunes. Nothing special if you ask me, just a good excuse for renting out Quads and Jeeps.
But here is a picture of the infamous white dunes anyway!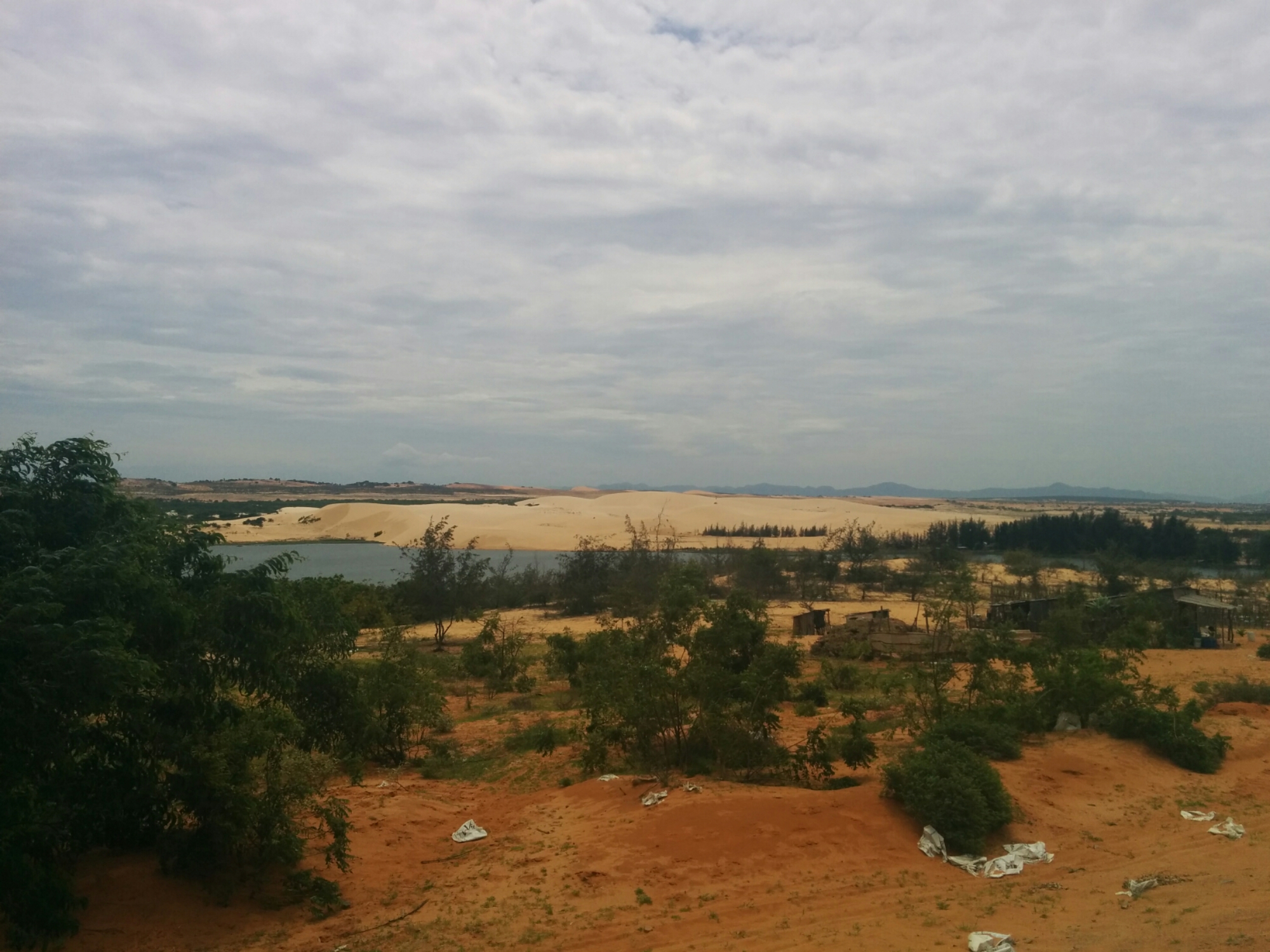 ---
The fairy stream was really cool, except for the sunburn we both got from driving and walking in the sun all day.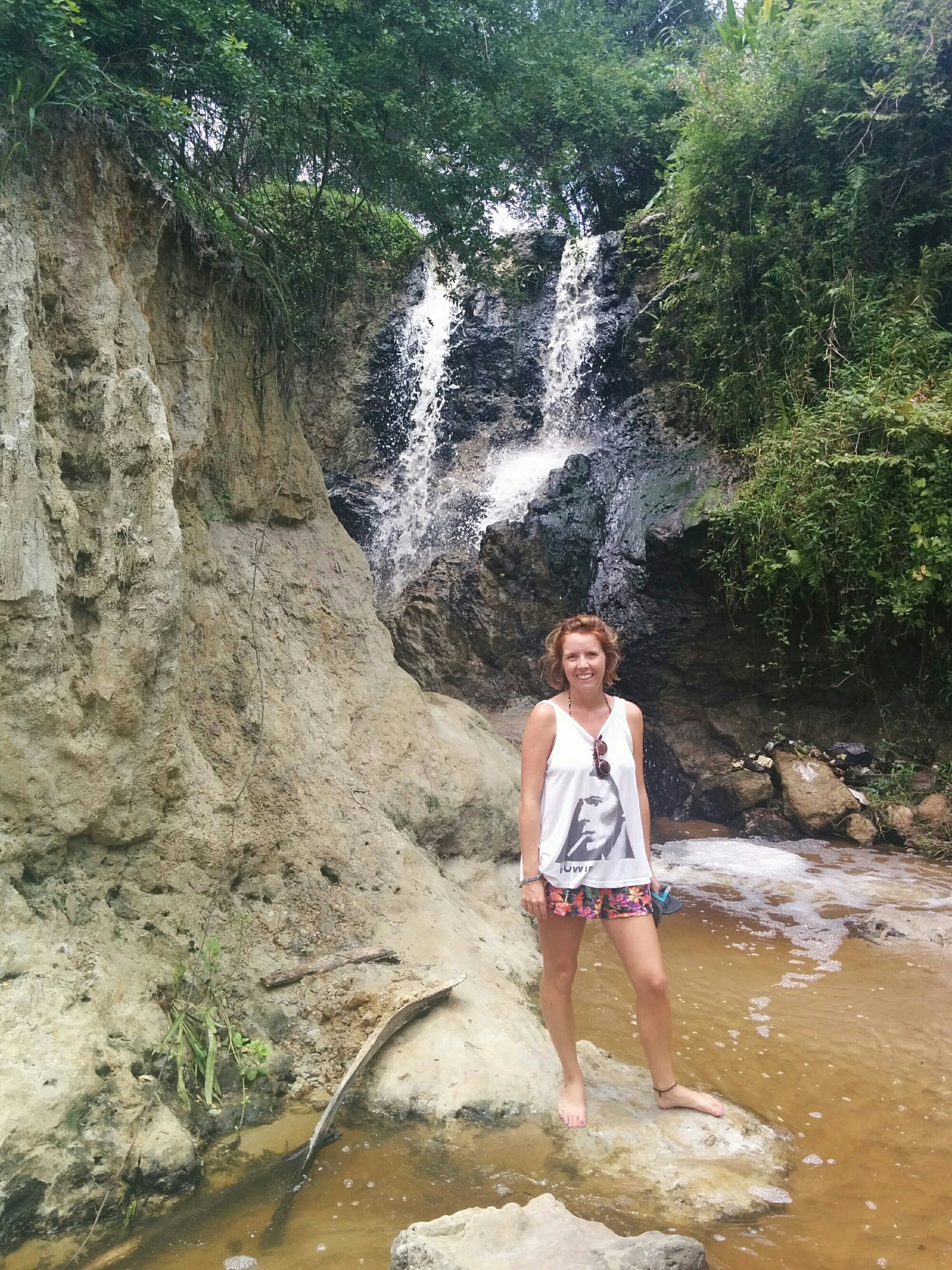 PRO TIP 2: Use sunscreen and loads of it, always have some extra around when you go on a tour or doing activities on a scooter or walking.Then it was just relaxing and chilling by the pool in our excellent hostel Mui ne Backpacker village
after dinner a stroll on the beach, and now the rain comes pouring down in
The beachfront isn't anything special unfortunately, more trash and filth than anyone would like to see…
Now it's off to Dalat!