I think I met my Indonesian twin brother.
Yesterday I met up with Temmy. We have a lot in common and we immediately had some sort of connection.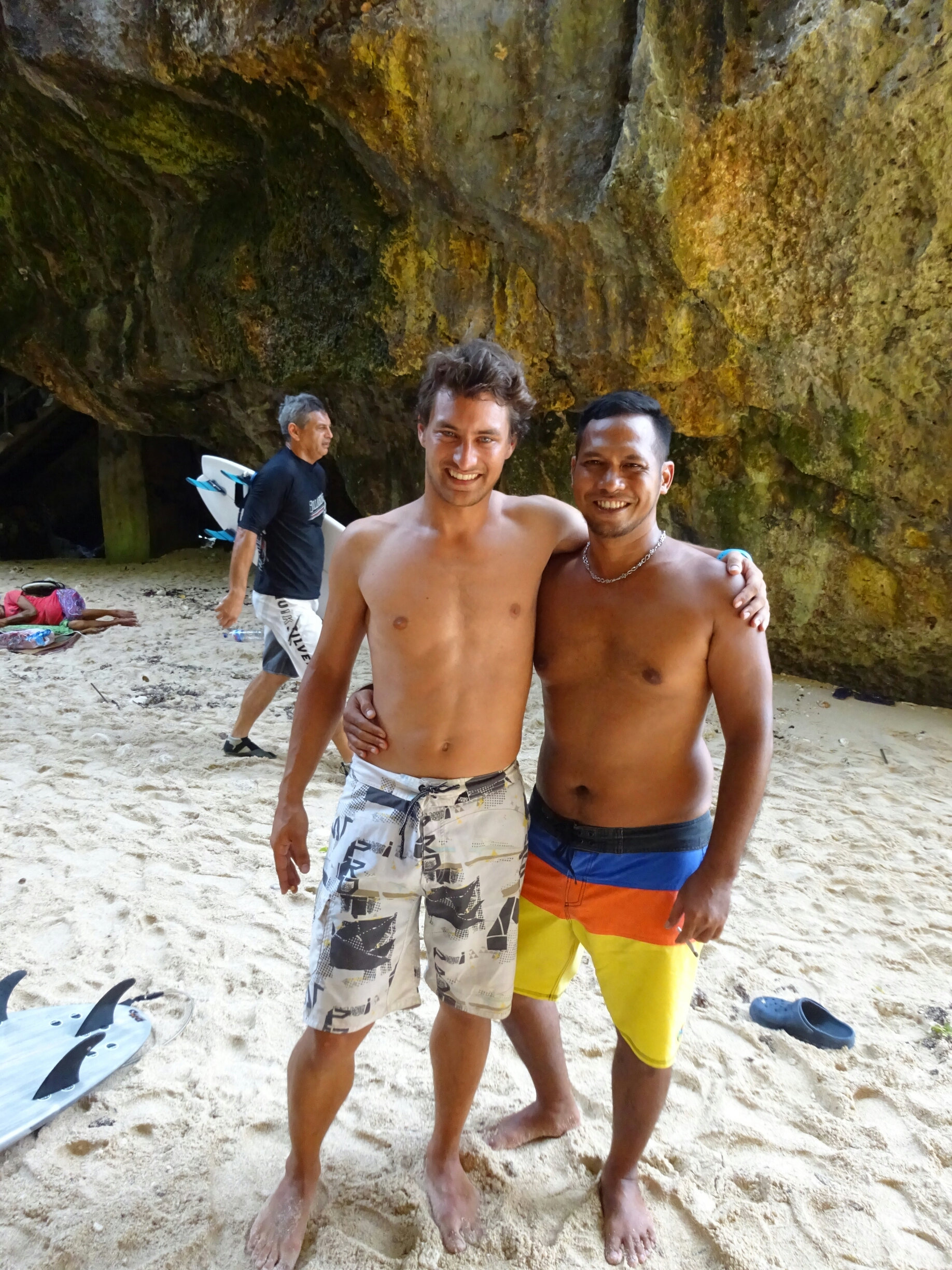 Had some breakfast and went to his "cost" a sort of living situation where you get a room with shower and toilet, but you share a pool, canteen and other facilities. And there are like 20/30 others and all is a quite social happening. "Ons kent ons"
After that we went to Uluwatu beach for my first reef break ever. It was pretty crowded and I didn't catch a lot of waves due to that but it was still and awesome experience; paddling out over a reef full of tropical fish, getting bitten by the plankton and fighting the current to get back to the sheltered beach (between two rocks) where I could finally rest again.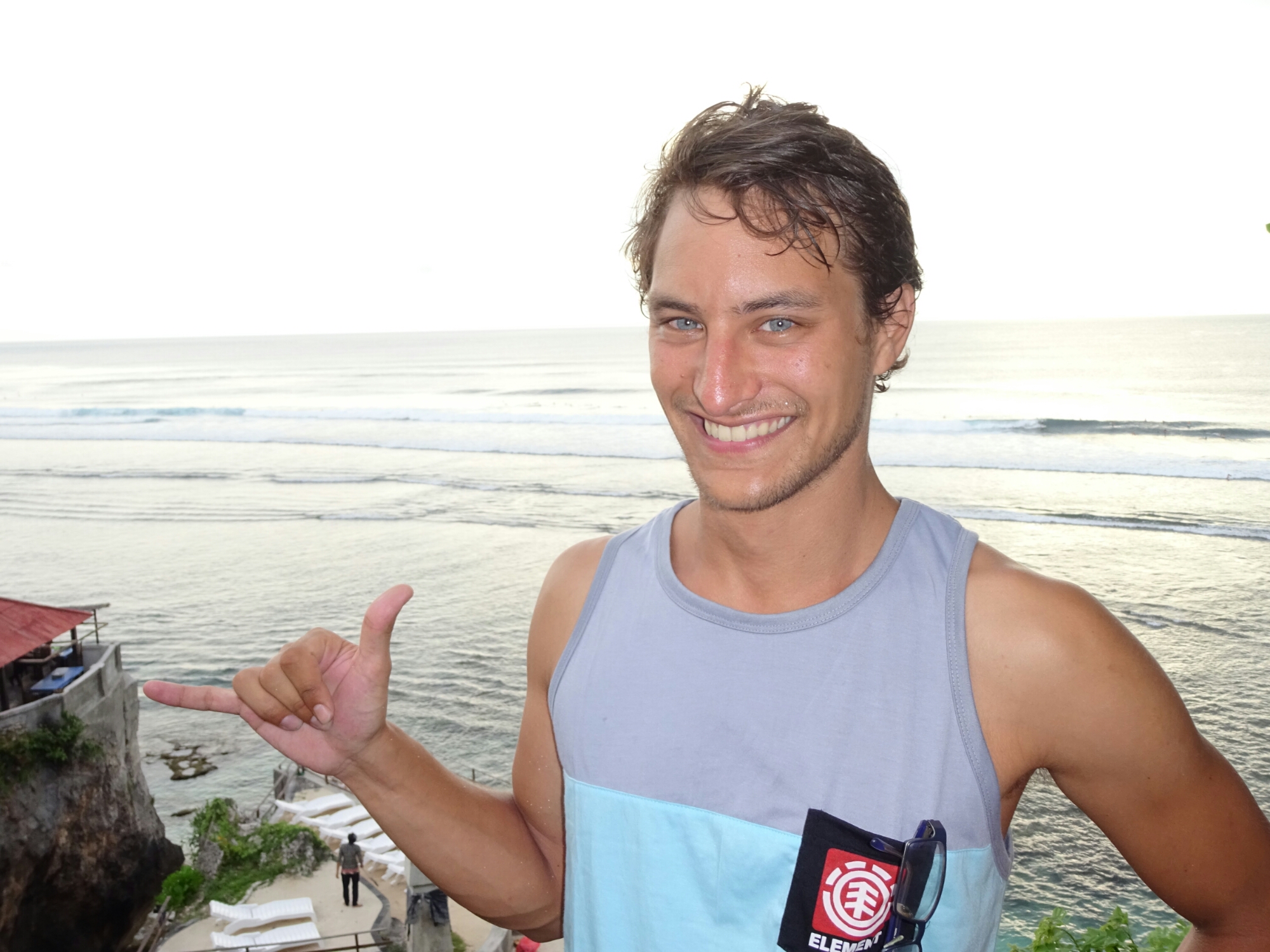 After that it was some R&R back at Temmy's place, where I'll be crashing tonight.