It's been several days without a post, mainly because I was really busy relaxing.

First I stayed in Canggu for two nights and chilled on the beach, did a bit of surf. In the end of the day we drove to Balangan beach to celebrate Temmy's birthday.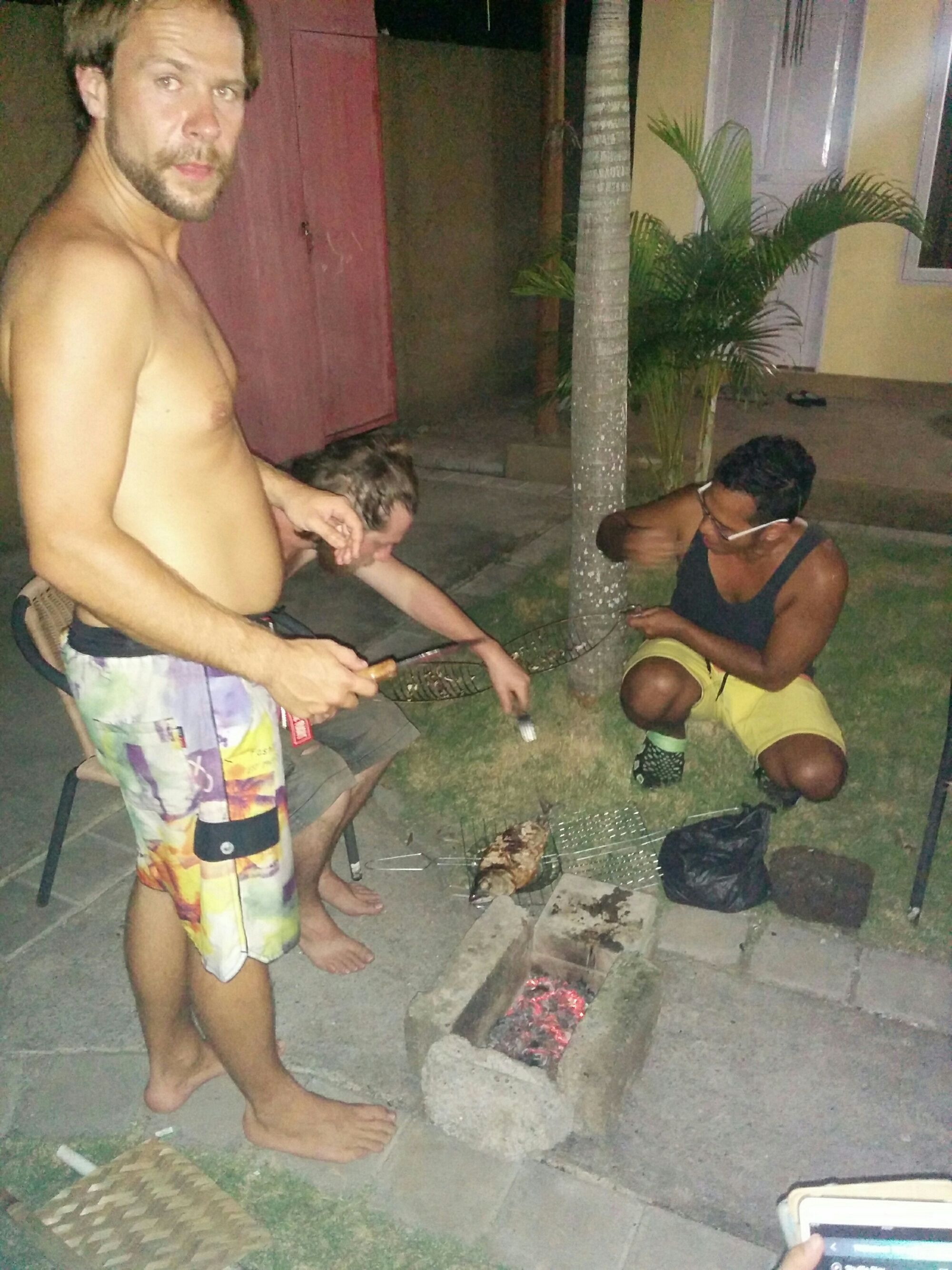 The tuna on the Barbie, the Jamaican rum in a bottle and we where ready to go. On a few sunbeds as improvised table we had a super nice dinner and after that we played the game who's the man.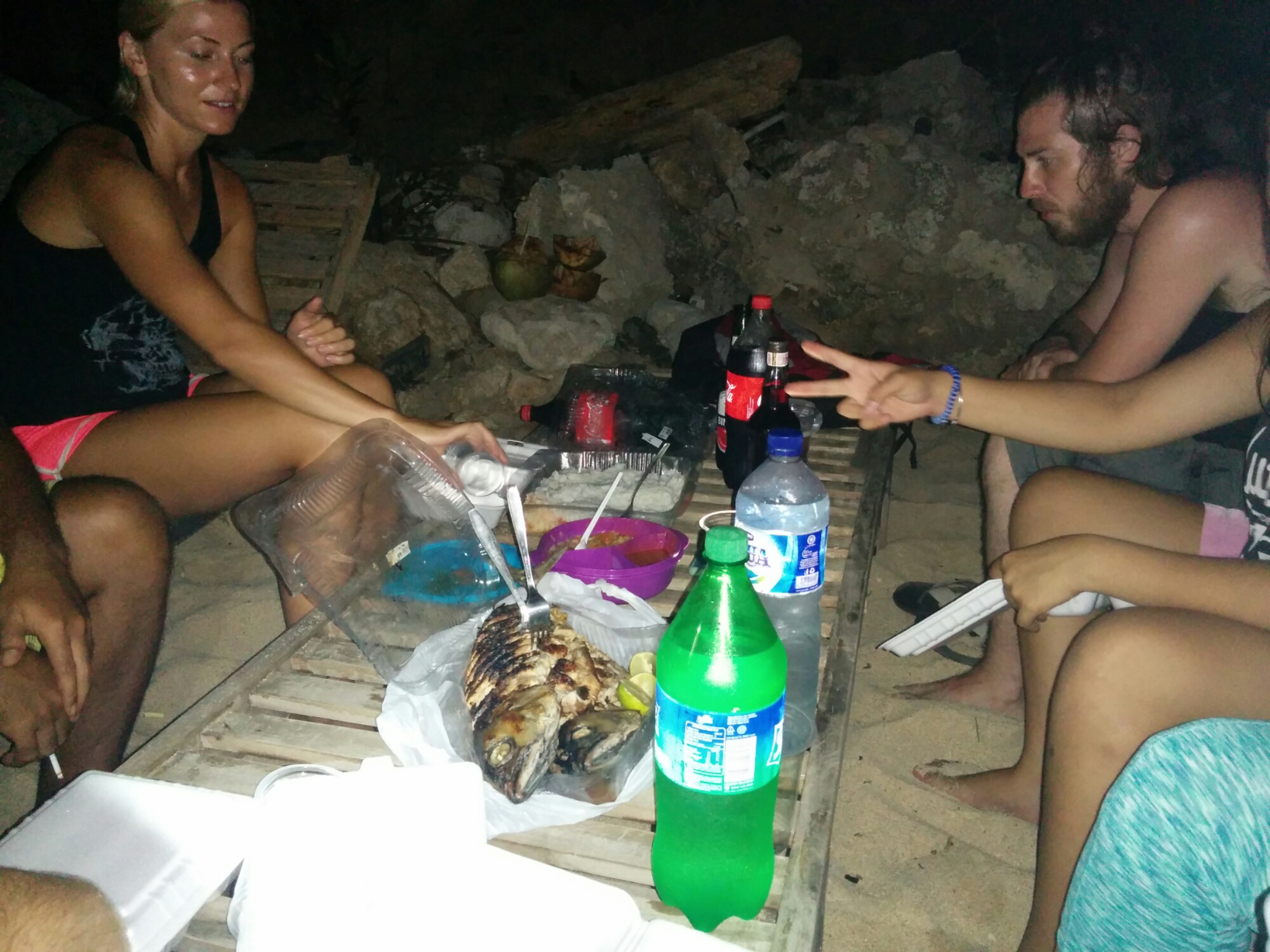 After a long drive back to Canggu, woke up, went to a local warung for brunch and then off we went. Two backpacks, two people on a single scooter… Bali style.
We went from Canggu to check-in at Ubud, then as fast as traffic allowed it drove to Nusa dua to pickup my passport. From there we went back to my friends in the Kos 168 and dropped the rental scooter. Then took a uber back to Ubud (44km, 1h:40m = 10€)
Pretty exhausted from driving but we needed another scooter so we rented one in Ubud. After driving to a local restaurant…. Discovered the flat tire…
The rental was already closed, only option taxi back to the hotel. That was a total rip-off… (8km, 0:10m = 5€) but hey we made it. Next day took a uber back to the rental place (8km, 0:10m = 1,5€)
Recovered the scooter and the fun could start again.
Monkey forest…
Got into a fight with a monkey over my sunscreen. Which I won!
1 Jay – monkey 0
Then the same monkey wanted my water bottle… I lost the fight.
1 Jay – monkey 1
Someone helped by offering a banana as a distraction to the monkey. And I got my water bottle back… Punctured with monkey teeth… :@
Jay 1 – monkey 2
Monkey won.
After that we took a small siesta because it was getting really hot. And after a few hours continued to go see the waterfall!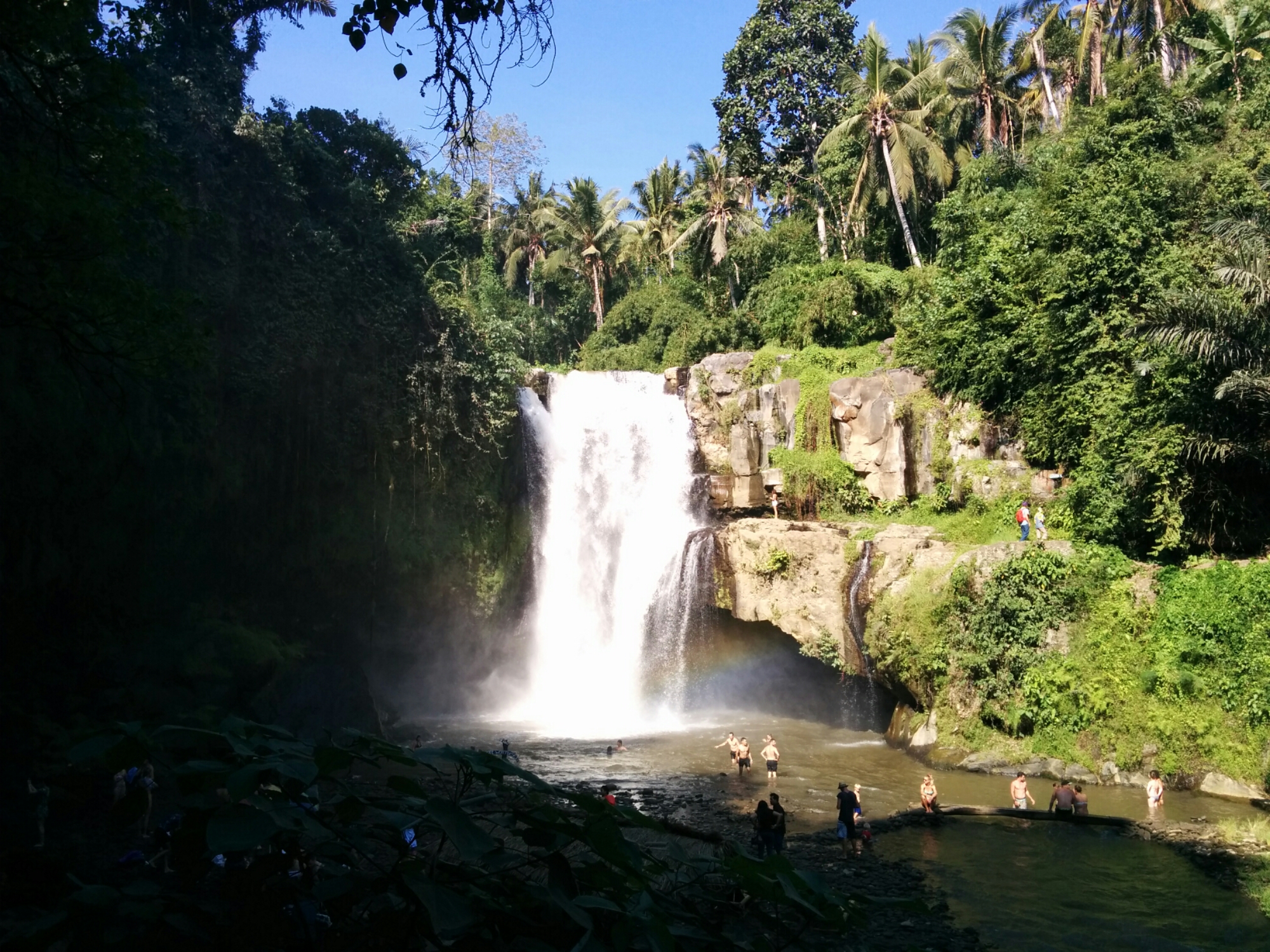 What a stunning place! After a nice dip and a bintang after swimming, we headed back to Ubud for some dinner.
We where planning to see the staggered rice plateau after that but when we arrived it was dark.

Now off to Gili Air! For some sun, sea and probably diving.
—
21st of April.
I saw a sea turtle while snorkeling! Soo awesome! Gili Air is a real cool place, relaxing and everyone on the island is friendly and seem stoned all the time.
That is a think when you need to call your order for the 2nd time but makes it all up for a really relaxing atmosphere.
—
22 April.
Today I'm going diving! Because yesterday was such an awesome, I'm really excited for the dive today.