The Battlesnake Winter Classic – Day 1 – November 16th, 3pm PST… (2019-11-17 00:00 CET)
DutchViper from Haarlem, The Netherlands…
First up: Brackets.
Belgium & The Netherlands in one go…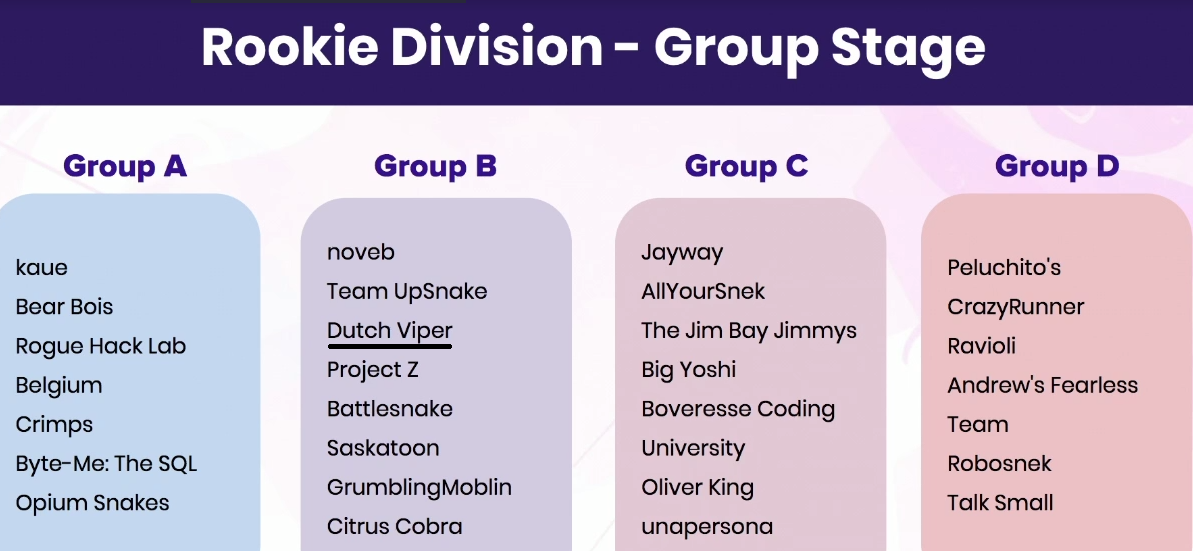 Tournament Day 1:
First fight (42 turns):
Ravioli vs CrazyRunner vs The Jim Bay Jimmys vs Belgium vs Byte-Me: The SQL vs Dutch Viper vs Oliver King
11 x 11 board
Fight 1: 6 snakes in battle
Game 1:  I get into a head-on-head with the finalist Ravioli.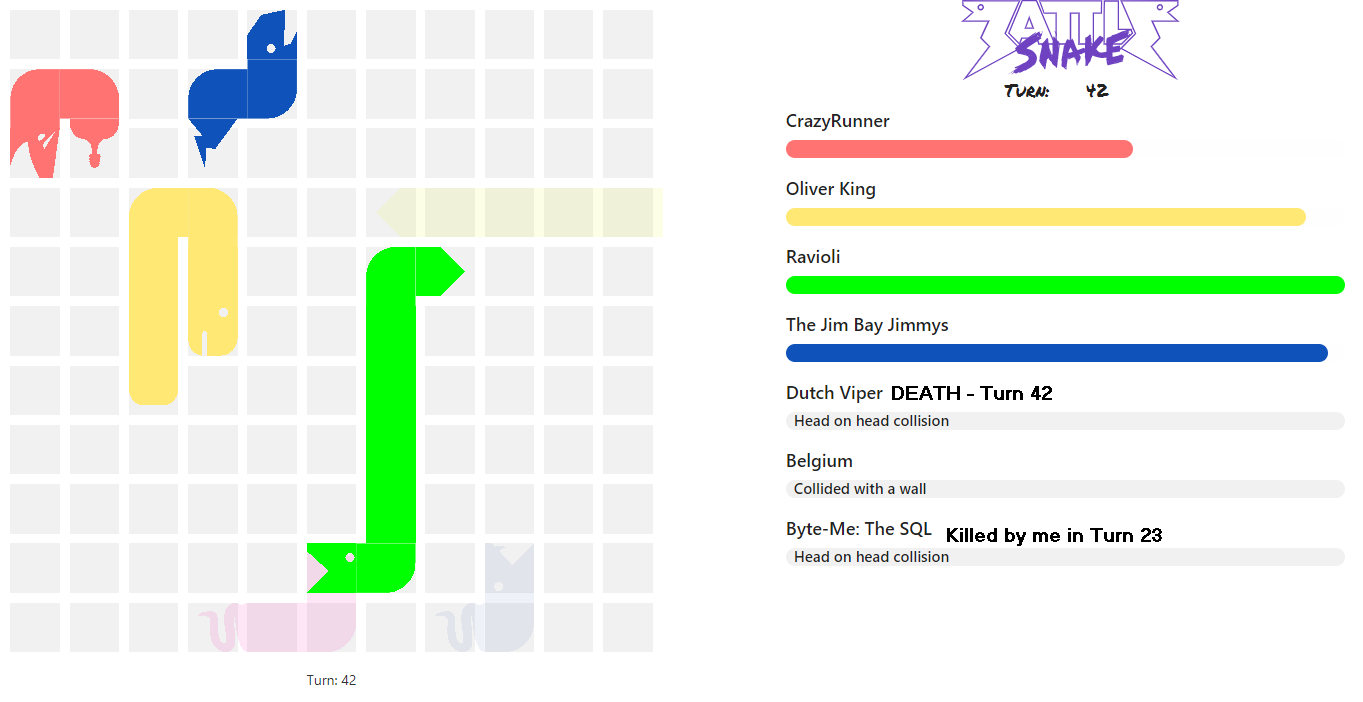 Fight 2: 5 snakes in battle
In Turn 7. I get a 50% chance (2/2) on a head-on-head… i flipped a coin… Resulted in Death…

Byte-Me: The SQL had 3/3 possible head-on-head's lined up…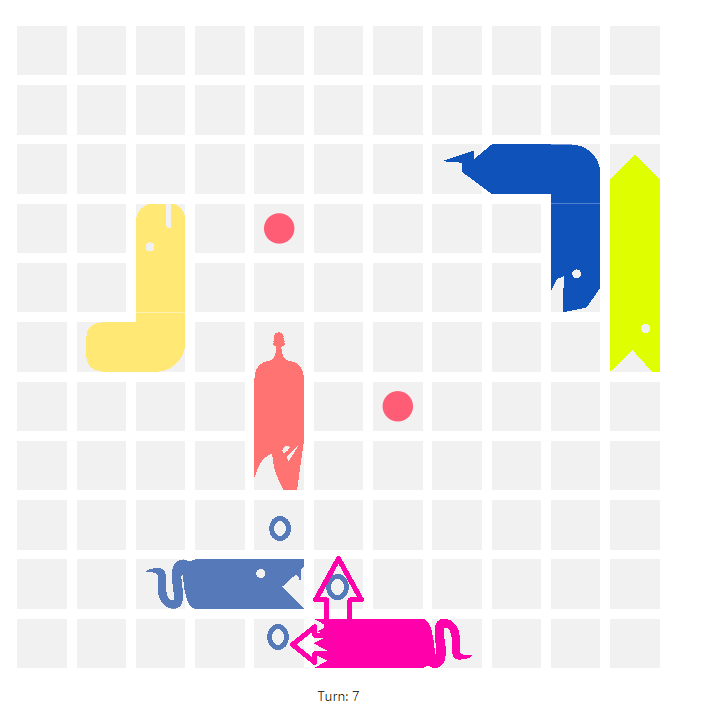 So in Turn 8….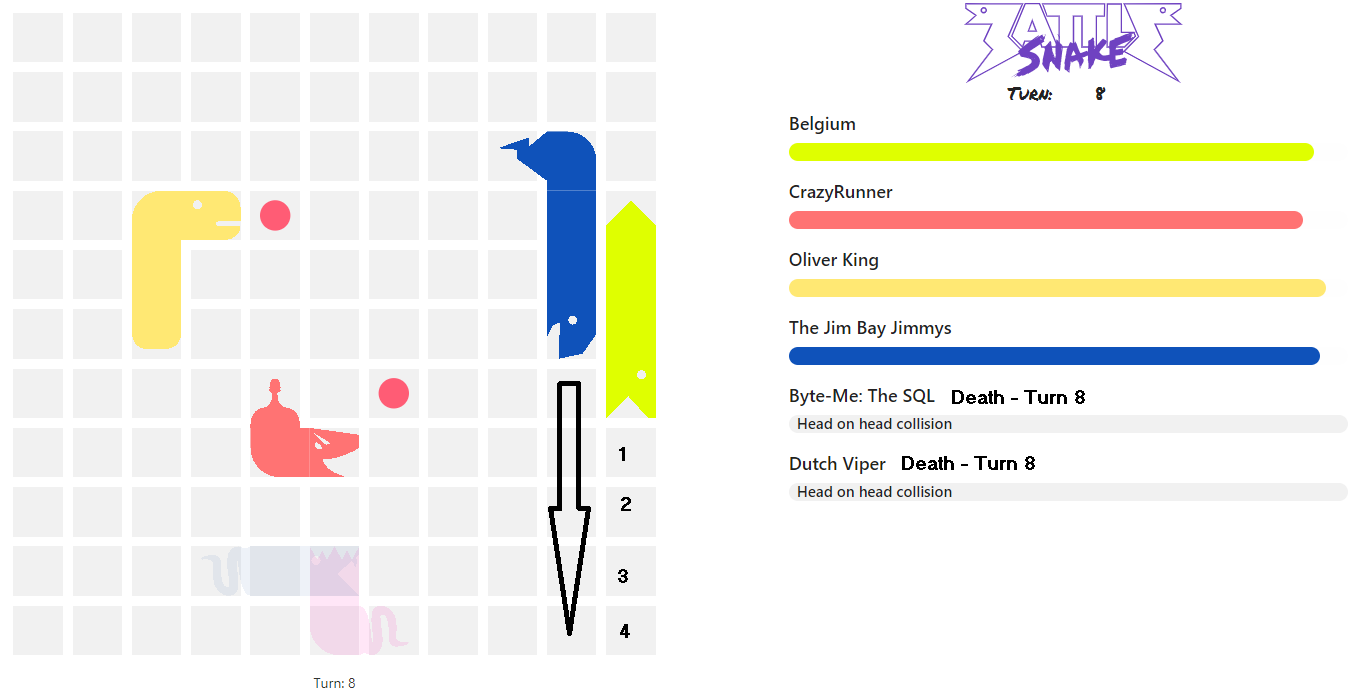 Head-on-Head Collision with Byte-Me: The SQL… awww too bad.
I'm going to see if i can improve my standing…
—
Two weeks to improve!
Currently in Ladder on BatteSnake.io I'm #34 of 62  with 41.69 points…
Let's improve that for the next time… Rematch for Tournament Day 2 (30 Nov 2019)
Stay tuned! For more BattleSnake updates!
Jay, The Dutch Viper