This post describes my adventures in northern Thailand: Chiang mai, Chiang rai and Pai. And the adventures en route (sleeper trains and expired visa's). Continuation of my previous blogpost…
After touchdown in Bangkok we still had to make our way to customs, since we didn't have any "Hotel/Hostel/Place of residence"
So after arrival on the Airport, acquired some free WiFi and we just picked any random hostel and named that in our way into the country.

 Went through customs and was super happy until I discovered that I miscalculated the amount of Visa waiver days. (30!)
I used some hyper supersonic calculation tool which was way too advanced for the job and forgot to check the box (Include the start day in the calculation…)
So my flight back to Amsterdam is on the 28th and my Thai Visa ends on the 27th… Good Job!
But we had bigger fish to fry, I was under the impression that rocking up on an airport and claiming the last two seats on a flight would be cheap. At least that's why they call it last-minute right?!?
Skyscanner might give you cheap fares, but surely if you are the person to fill up the aircraft to the brim it should be super cheap? If boarding closes in 10 minutes, and it's still not sold online who's gonna buy it?
Turns out that the prices don't really drop in the last minutes…
So then we went on to the trainstation. We couldn't book those online anymore as it requires at least 72 hours booking in advance. And everyone told us that it's super hard to acquire a sleeper train on the day itself…
Turns out that's dead simple. Just walk to the ticket office at the train station and buy two overnight tickets to Chiang Mai.
The sleeper train experience
It all started with the train… which wasn't there

for… about 45 minutes (and if the station announcements are only in Thai… well you don't know whats going on)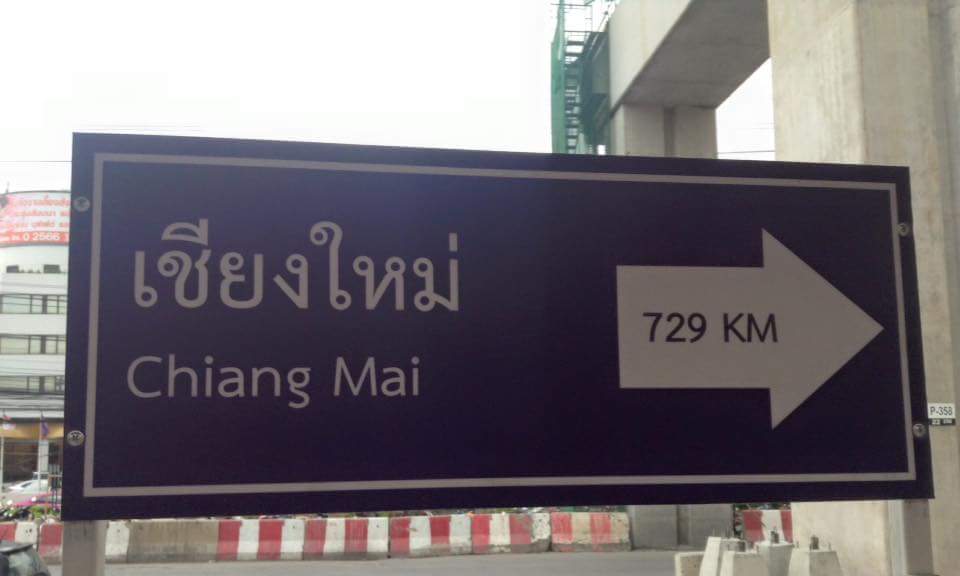 Luckily the station staff was really friendly and helpful and made sure we were standing in the right spot.
Then the train arrived, looked much more modern than i expected and we made it to the right carriage.
Just need to find our seat/bed numbers and we are golden! Oh wait… Our bed is taken?!?
Our slightly chubby lady train conductor who showed us to our seats was very prompt…
This french girl sleeping had to get OUT of our bed right now it seems!
There seemed to be a misunderstanding between the conductor and the Frenchies, who asked if there where any more stops on the line.
Our lovely lady just replied: "No English!" But we solved the problem by switching sides (we had one top and one bottom bed anyway, so it all worked out)
The french dad was very happy with that so his daughter didn't have to scurry out of bed.
After we settled in and the catering service took our order for two hot coffee in the morning… we stated watching a movie. After the movie we where too tired to move and we fell asleep fully clothed.
The beds are actually quite comfortable, so after waking up and downing the coffee we arrived in…
Chiang Mai
We arrived at the Dutch Guest House around 8, and we were very delighted to hear that there was a free room available instantly. So we could take a shower. After that headed for breakfast.
The best breakfast in Chiang Mai is at L'Opera, a French bakery actually operated by French owners. Who seemed to refuse to have learned Thai and/or English.
But who cares… they also refused to make the bread and pastries anyway else than is accepted in France.
Bonjour, deux pain au chocolat et une oeuf avec fromage sil vous plait! Worked quite well
In Chiang Mai we also discovered the most delicious dish of the north… Khao Soi [Khao Soy, spelled differently everywhere]
– Chiang Mai Zoo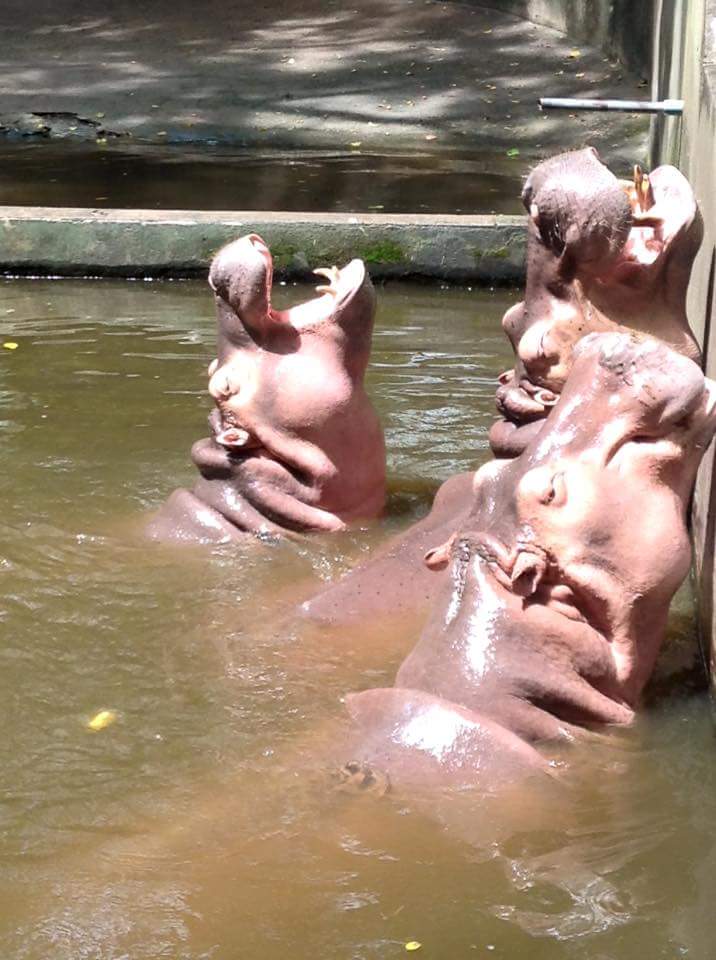 – Doi Suthep
– The Palace
Pai
Super small hipster, hippy, yoga-pants, stoner town. full of cafes and restaurants.
Not much to do here except eat, eat and eat.
A visit to Pai Canyon is worth the drive, you can also visit some hot springs although we didn't bother as it was ball-sweating hot most of the time.
We did take a dip in one of the refreshing waterfalls around Pai… but mostly we filled our bellies to the brim!
Really relaxing atmosphere and easygoing town. A recommendation for any traveler going up north.
A bummer is that you have to endure almost 1200 hairpin curves to get there… xD
Chiang Rai
To get to Chiang Rai from Pai you'll have to backtrack to Chiang Mai again. and so the day was filled with 3 hour of driving back to Chiang Mai. Then a two hour overlay while getting some lunch, and another 3h drive up to Chiang Rai.
The White Temple… a super big attraction in Chiang Rai.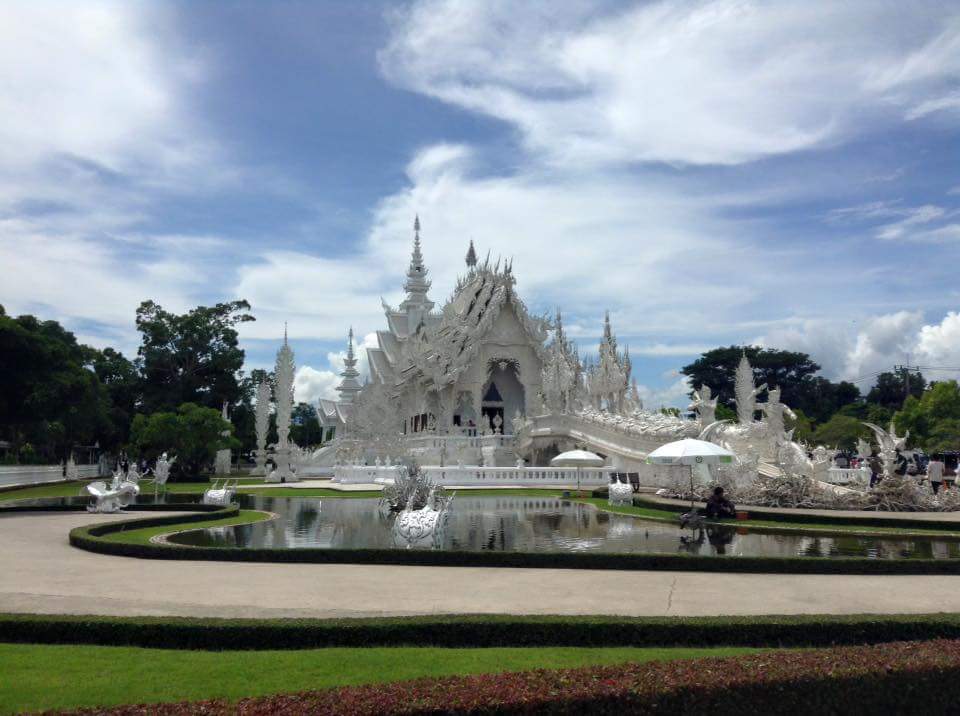 Unlike the beach…. (I didn't know the north of Thailand had access to the Sea… well it doesn't!)
The Cat Cafe (Cat N a Cup) is a recommendation for everyone who loves cats.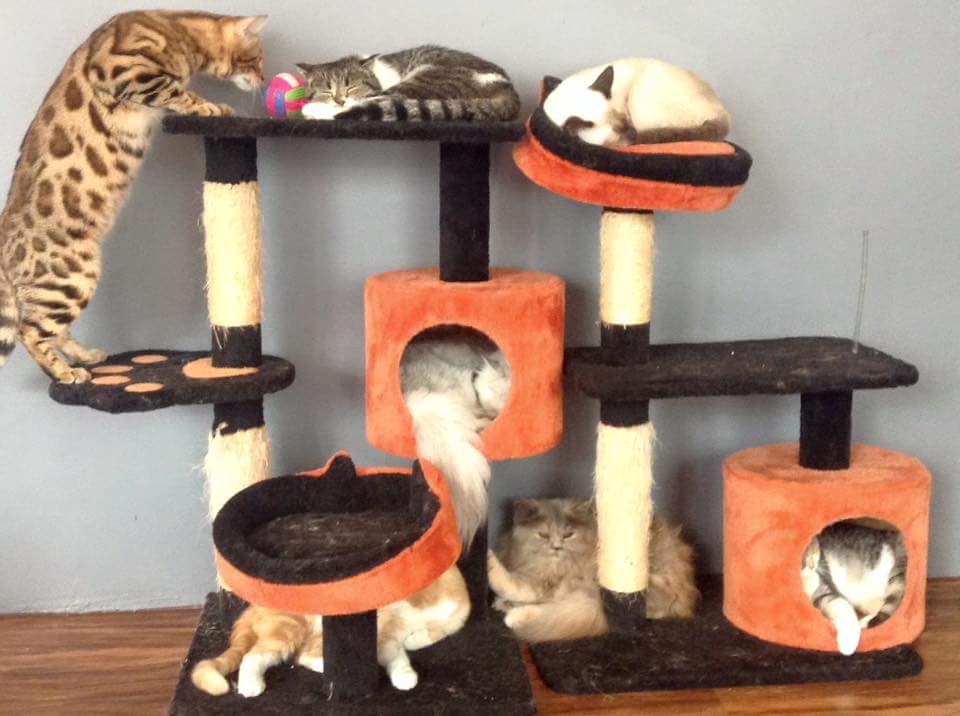 Also it turned out that Pokemon Go (The popular augmented reality game) was just released in Thailand.
Everyone seems to be totally into it, we even spotted a few monks playing the game!
Off to Sukothai
Currently (8-AUG-2016) we are on our way to Sukothai to see the best preserved ruins in Thailand.
I'm assuming it's a bit like Ankor Wat, only then with a bit of Thai spices on top of it 😉
But stitting for 6 hours on a bus does get your bottom feeling a bit like a rock.
Update
Sukothai was hot, but a visit to the historical park is worth it!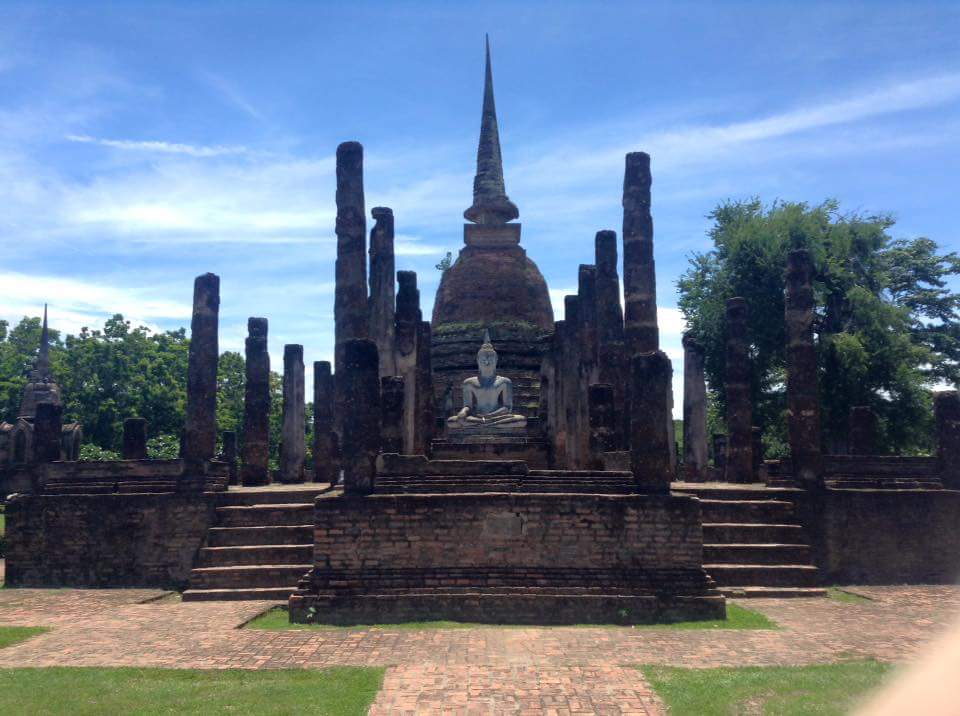 The story continues later with Bangkok, Southern Thailand and the islands (Koh Tao, Koh Samui)