First things first I needed transportation. A scooter, not the best one I've driven but it would have to do, no hills to climb anyway so anything would do the trick.
The harbor looked promising…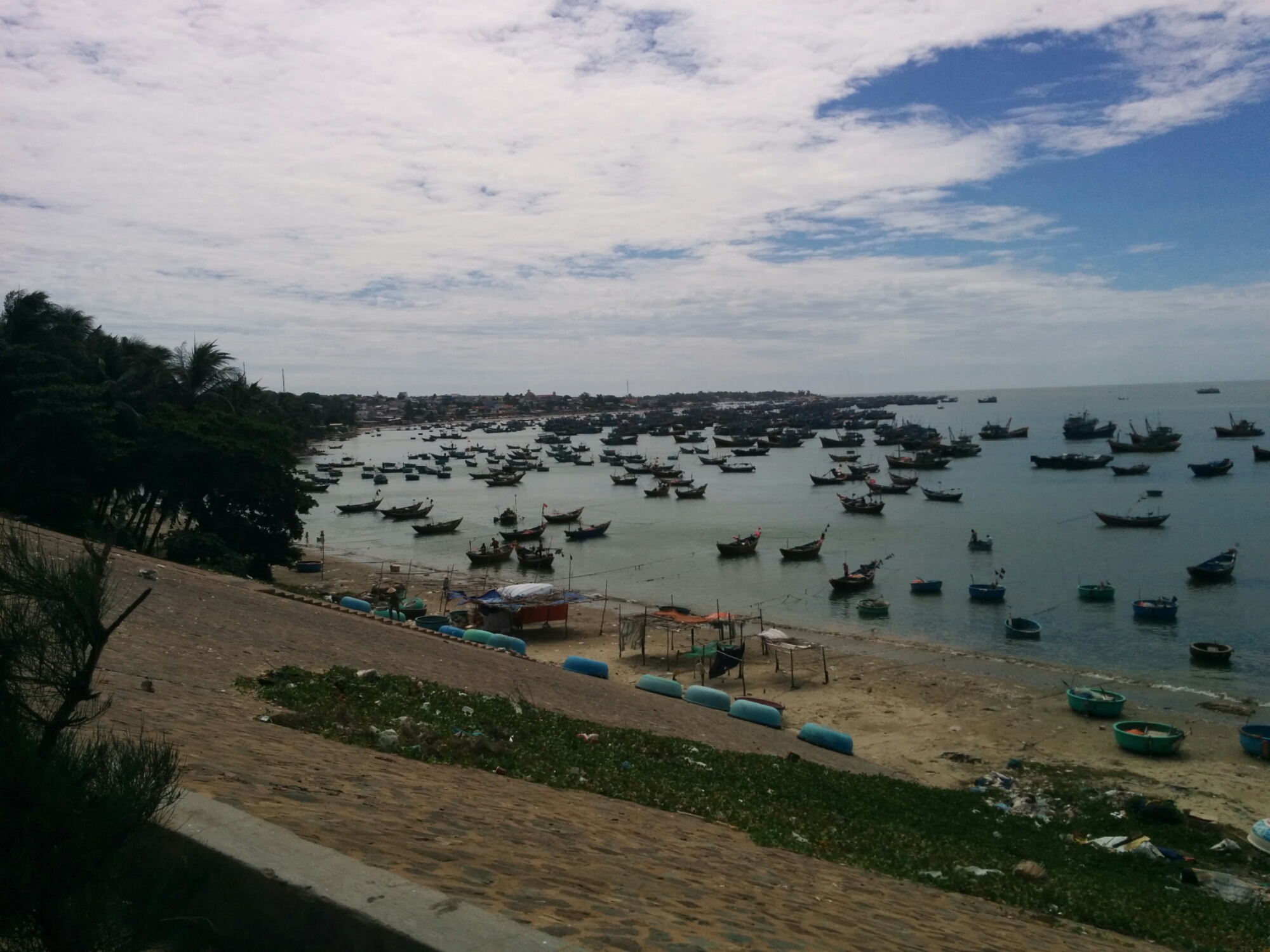 My adventure started of visiting a surf shop, usually the place to be for some free advise and general tips about the local surf. Well was I wrong, the polite Vietnamese girl didn't speak any English but could give me one hint. Malibu. So I set of to find this hidden spot, you'll drive by if your not looking because its located about 1km Sandy road.
Kitesurfing…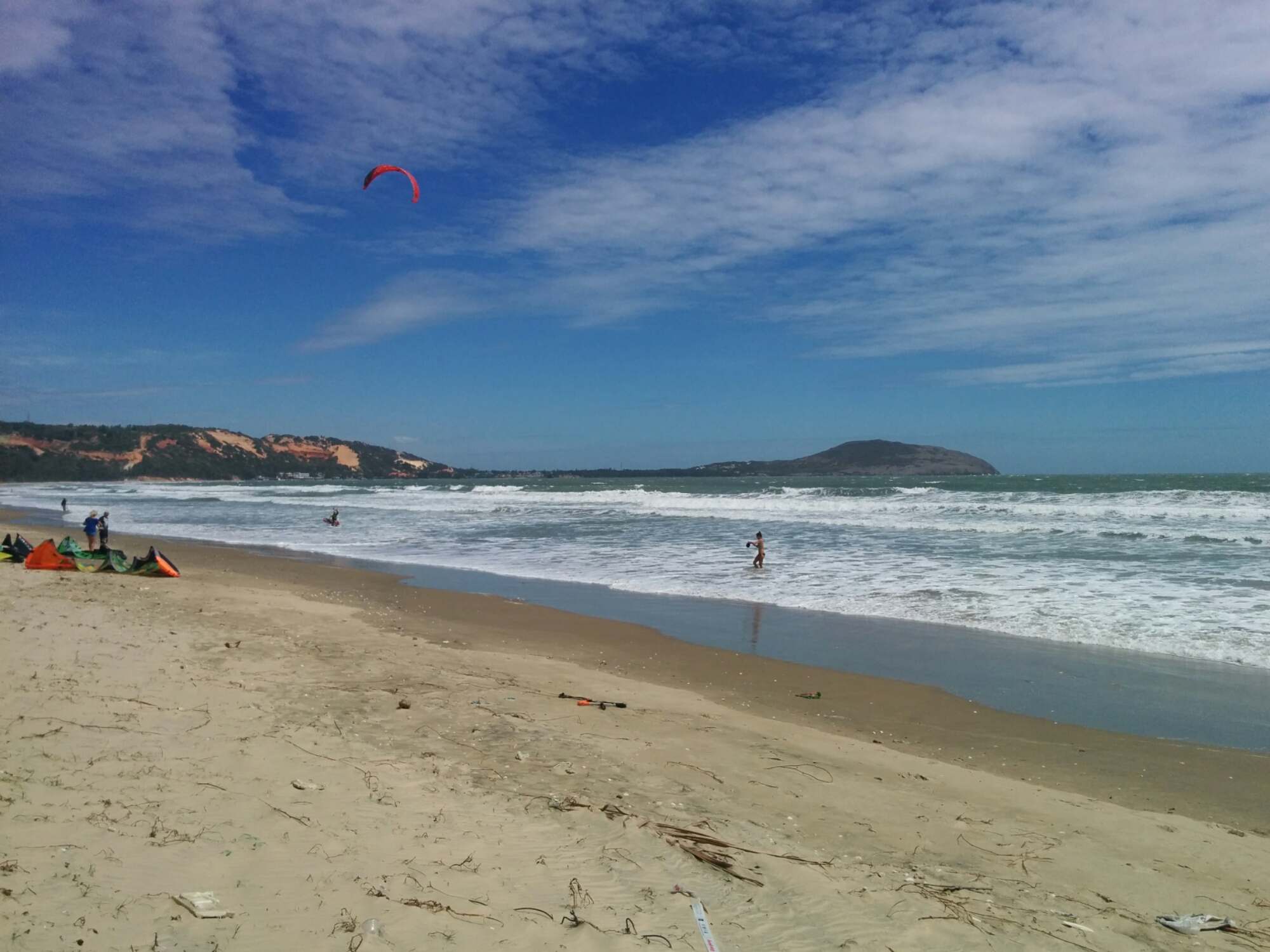 Only Kitesurfing… A local wanted to rent a board but since I was going to be the only guy in the water there… Not too smart, no sharks but enough fins from kitesurfers to make me think twice… In Holland I wouldn't have any second thoughts…
I already gave up and just wanted to get in the water. So I found a windsurfing school, Russian owned… The price was insane.. 30 USD for two hours, but fuck it this is vacation Right?
I'd figure I can do this… Boy was I wrong. I basically got a 30$ lesson of humiliation. The gear changed and the same rules don't apply anymore. Now it's all about jibes and water starts.
I still got some surf, but was mostly in the water (the Russian thought I was born in the 60's… He said he hadn't seen anyone stand on the board and actually lift his sail up while standing on it in 20 years)
He was surprised that I even managed to surf it like that. But with wind of 20knots and 35knot gusts a 4m² sail and no experience for at least 10 years after one hour my arms gave out…
Still fun anyway. He said if I take a few lessons I'll be flying in no time.
The strong wind also gave me second thoughts about Kitesurfing lessons so what then?
I found a Portuguese surf instructor. At the best break in Mũi Ne apparently.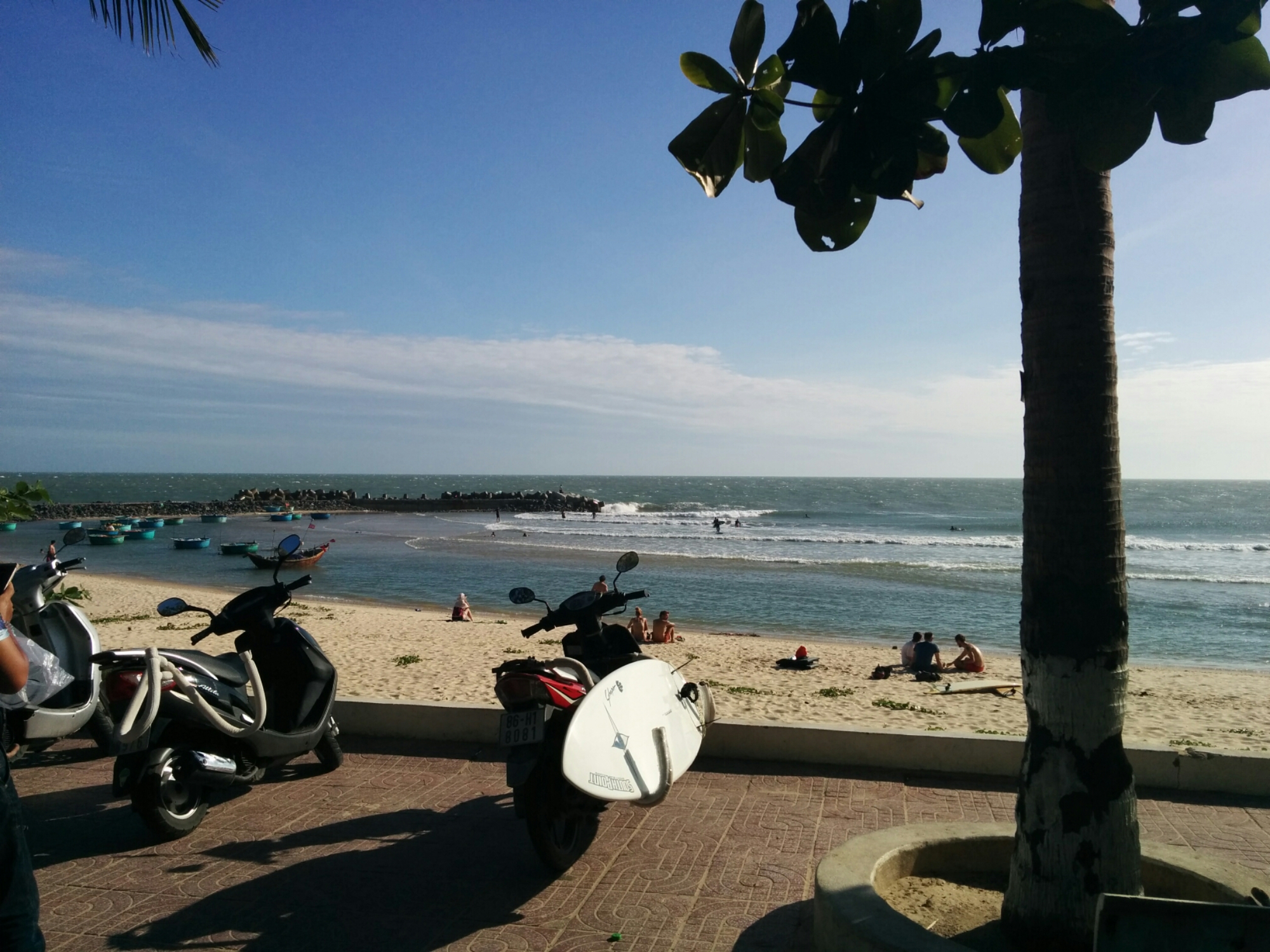 So if the swell is OK tomorrow… I'll head in for a dip. Although all the Aussies I met said that I shouldn't bother… I've surfed worse conditions in Zandvoort and still had fun!
The other options is wait for Stralya and Bali

But no surf for over two months…
I'm having a serious withdrawal symptoms. :p
— I just reread this post… If it doesn't make sense it's either the booze the keyboard or my shitty way of expressing or a combination hehehe… But you'll get the point.